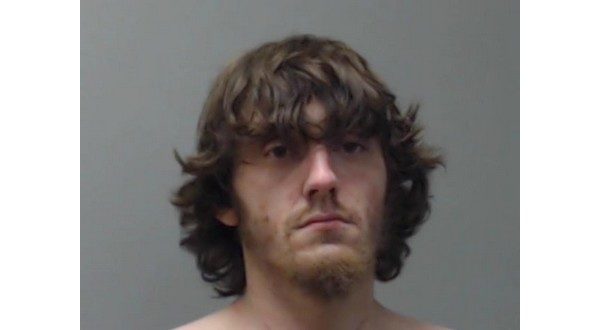 Photo: Dillon Fields
A Midway man who ran from lawmen triggering a two-hour manhunt in May last year entered a guilty plea to charges against him in Baxter County Circuit Court Thursday.
Twenty-four-year-old Dillon Douglas Fields was sentenced to eight years in prison.
Fields was taken into custody May 13, 2019, after investigators went to a residence on County Road 643 attempting to make contact with 33-year-old Joshua David Dunn, a suspect in a burglary case.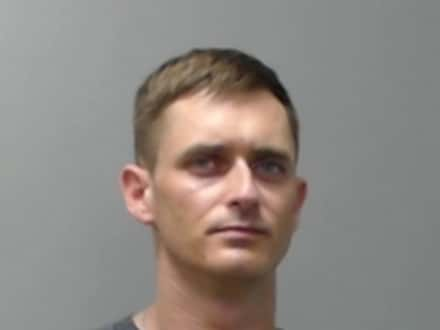 Photo: Joshua David Dunn
After a search of Dunn's residence, investigators reported finding a number of prescription medications and paraphernalia used for ingesting drugs.
As the search of Dunn's residence was ongoing, an investigator went to an outbuilding described as being about 50 feet from Dunn's house. Dunn told the lawmen he did not own the property and did not know who did.
According to the probable cause affidavit, investigators noted a power cord running from Dunn's house to the outbuilding. There was also "extensive evidence" of both foot and vehicular traffic going to and from Dunn's residence to the outbuilding.
When investigators went into the structure, they found Fields hiding inside an inoperative vehicle. He was ordered out and brought out of the building for questioning.
Fields, who gave officers a false name initially, said he had been staying at Dunn's residence for several days.
When officers searched the vehicle in which Fields was hiding, they found a loaded handgun with part of the serial number ground off, a flare gun, a sawed off 12-gauge shotgun, a small vial of methamphetamine and a glass smoking pipe. According to the probable cause affidavit, the officers also found numerous items believed to have been taken in various burglaries in the area.
As Fields was about to be taken into custody, he bolted and ran into a thick stand of trees behind the residence. The chase was called off after the officer lost sight of Fields.
Because of the serious charges and potential danger to the general public, the canine tracking team from the state prison in Calico Rock was called in, and the Baxter County Sheriff's Office helicopter was launched in the effort to apprehend Fields.
In all, about 20 officers were involved.
Fields made at least one attempt to obtain a vehicle of sorts to help him speed his getaway.
He tried to steal a tractor, but ran into the owner and took off again. The owner was reported to have fired warning shots at Fields, but he kept running and disappeared into the woods.
The Department of Correction canine tracking team found Fields about three-quarters of a mile down Cartney Road from the Buford four corners area hiding in the woods near several turkey barns, according to Baxter County Sheriff John Montgomery.
Fields' charges include simultaneous possession of drugs and firearms — a Class Y felony — possession of drugs and drug paraphernalia, fleeing and possessing a defaced firearm.
Fields has been an inmate in the Baxter County jail since being arrested in May last year.
Dunn was also charged in connection with the search at this house. He posted bond and was arrested against Sept. 10 last year after a traffic stop on State Highway 5 South. He was charged with possession of drugs and drug paraphernalia.
Dunn is back in the Baxter County jail. He was declared a fugitive earlier this month when he did not show for a scheduled court appearance. It was announced in court Thursday, Dunn had been incarcerated in a Tennessee jail.
WebReadyTM Powered by WireReady® NSI