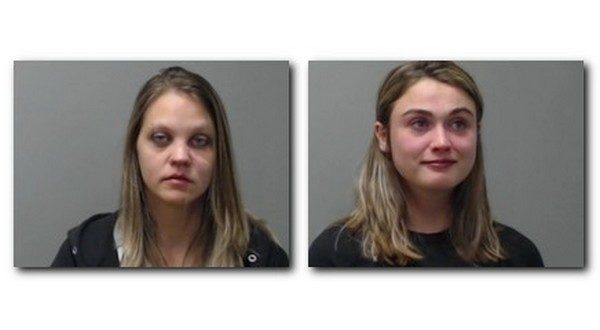 Photos: (from left) Crystal J. Stone and Misty Brooke
Two women have been arrested for attempting to pass counterfeit money in Mountain Home early Sunday morning. Twenty-seven-year-old Crystal J. Stone of Gassville and 23-year-old Misty Brooke Hall of Mountain Home were taken into custody after fake $100 bills were used at two convenience stores.
According to the probable cause affidavits in the cases, Stone is alleged to have tried to purchase items at EZ Mart on Ninth Street, but the cashier determined the bill was not authentic. The cashier told police Stone said she got the bill from her bank. Hall allegedly tried to buy cigarettes at the Casey's General Store on U.S. Highway 62/412B, but the cashier there also noticed the bill was not real.
When interviewed by police, both Stone and Hall said they got the counterfeit money from someone at a local nightclub.
Stone and Hall were each charged with a felony count of forgery. Both are free on $2,500 bonds.
WebReadyTM Powered by WireReady® NSI