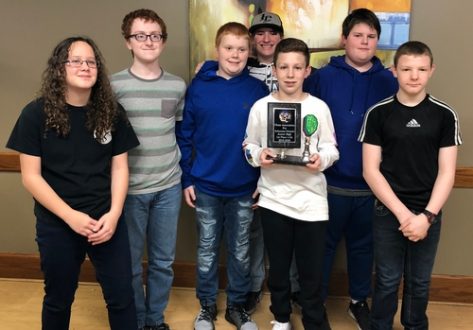 The Izard County Junior and Senior High Chess Teams both won their regional tournaments Feb. 15 at Arkansas State University, with Chris Burris winning senior high MVP and Zander McCandlis winning junior high MVP.
The senior high team had 14 points to win the senior high division, with Howie finishing second with 11.5 points. Burris won all five of his matches to win MVP. Landon McBride, Denton Reiley and Anastasia Ivanova placed third, fifth and 14th for Izard County. Izard County qualified for the state tournament with the win, and the school has won eight state-team chess championships.
The Junior High Chess Team also were regional champions, and Zander McCandlis won four matches and had one draw to win MVP honors. Elijah Wilkes was third, Keegan Johnson fifth, Porter Burton 11th, Jacob Stone 16th and Josie Morgan 20th. Izard County had 14 points,Staff and Tuckerman placed second with 12.5 points.