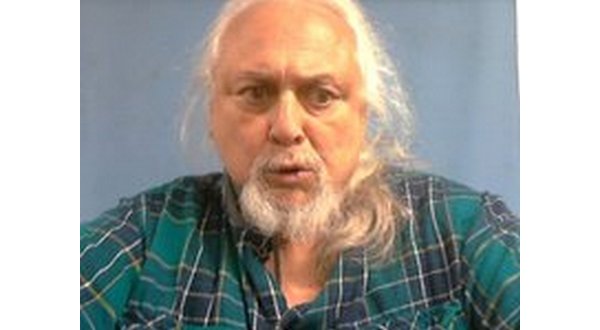 Photo: Dennis Telles

After his vehicle struck a rock wall in Stone County on Monday, an Arizona man first told law enforcement a deer had run in front of him. Later, he changed his story, saying a squirrel had run in front of his vehicle. Regardless of whether it was an animal or what type, 64-year-old Dennis Telles couldn't explain where he was or how he arrived there.
According to the probable cause affidavit, deputies responded to the accident scene on state Highway 5 North past the scenic overlook on Monday evening. They found Telles of Prescott Valley, Arizona, sitting in his vehicle saying he thought he was in Mountain Home. He said he has been staying in a hotel in Mountain Home.
Emergency medical services personnel examined the Arizona man. He was cleared and refused medical treatment. The report notes he appeared to be under the influence of a controlled substance.
While speaking with Telles, officers located packaged medical marijuana from Arizona. He also allegedly had a baggie of a white crystalline substance field testing positive for methamphetamine in his jacket pocket.
Telles was arrested and has been charged with felony and misdemeanor counts of possession of controlled substances. His bond was set at $1,500.
WebReadyTM Powered by WireReady® NSI