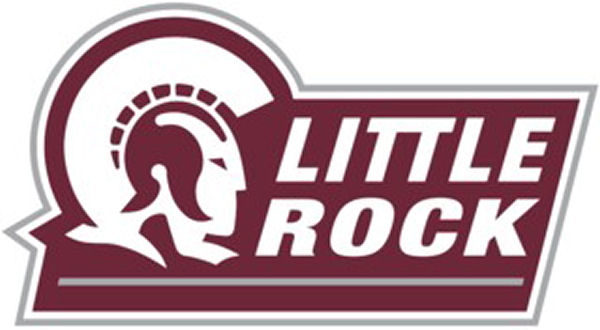 The University of Arkansas at Little Rock has been fined $15,000 after its basketball team violated Sun Belt Conference sportsmanship rules.
KATV reports the team violated standards of conduct by practicing on its main court before a Feb. 8 game against Arkansas State University, according to a letter that conference commissioner Keith Gill wrote to Little Rock Athletic Director George Lee. Arkansas State was told that both teams would be required to practice on practice courts leading up to the game in Little Rock, according to the letter. But two days before the game, Little Rock got approval to practice on their main court. Arkansas State was not given the same opportunity.
UA-Little Rock beat Arkansas State 90-87. After the game, Little Rock Coach Darryl Walker told Arkansas State's athletic director to "take that s*** back to Jonesboro," according to a letter that Little Rock sent to Gill. Gill wrote in response that the comments indicated "malice" in Little Rock's decision to practice on their main court and further violated conference regulations.
"We have a responsibility to ensure compliance with our regulations and fair and equitable treatment of our colleagues," Gill said in the letter. "These regulations are important in creating an atmosphere of equity, respect, and sportsmanship throughout our Conference and among our Conference Members."
Lee said in an email that Little Rock will accept the penalty and "work with staff" to make sure these "issues" do not happen again.
The conference defines misconduct as "any act of dishonesty, nonsporting behavior, or unprofessional behavior, committed during or related to competition." Conference rules say that coaches and employees are expected to "conduct him or herself in a manner, which will reflect credit on the institution and the Conference and create a collegiate atmosphere in which to conduct competition."
Little Rock Chancellor Christina Drale said in a text to Lee that the "Darrell-detractors" are pushing their own "agendas" by spreading news of the violation. The text was released to KATV under the Arkansas Freedom of Information Act.
Neither Gill or the conference's deputy commissioner were immediately available for comment on Tuesday. A spokesperson for Little Rock declined to comment.
Little Rock beat Arkansas State again on Saturday in Jonesboro. The Trojans won 81-78.
WebReadyTM Powered by WireReady® NSI