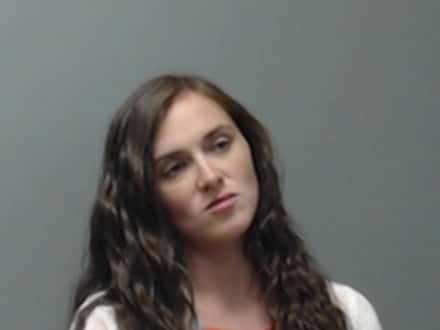 Photo: Shannah Cotter
A woman who was initially charged with introducing controlled substances into the body of her then 10-month-old daughter, as the result of a child abuse investigation, appeared in Baxter County Circuit Court Thursday.
Twenty-seven-year-old Shannah Cotter of Gamaliel entered a guilty plea to reduced charges and was sentenced to five years probation. She was sentenced under provisions of Act 346, meaning if she stays out of trouble during her probation period, she can apply to the courts to have her record sealed.
Cotter was charged along with her 29-year-old ex-boyfriend, Dustin Sandoval, after their daughter tested positive for having both methamphetamine and THC in her system. THC is the main psychoactive compound in marijuana.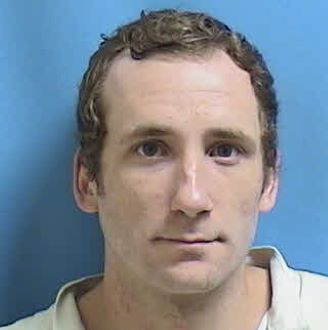 Photo: Dustin Sandovall
In addition to the drug-related charges, Sandoval was also accused of domestic battery and endangering the welfare of a minor. When he was interviewed, he reported he had "accidentally" dropped the little girl while carrying her up some steep stairs to his home. He told investigators the child was screaming after being dropped, and he became frustrated, put her over his shoulder and repeatedly struck her on the buttocks.
According to prosecutors, the charges against Cotter were reduced to endangerment of a child.
The initial charge brought against Cotter was introducing a controlled substance into the body of another, which is a Class Y Felony, the most serious class of crime in Arkansas not punishable by death.
When Sandoval appeared in court recently to be sentenced, he made a statement exonerating Cotter of the drug-related charges against her. "She had nothing to do with meth. She broke up with me one time because I relapsed," Sandoval told the court.
Sandoval, who was sentenced to 12 years in prison in late January, said, "I am the one who took meth. I am the one who had it around. She did not even want to be near it."
Charges were filed against the couple when their infant daughter was taken to Baxter Regional Medical Center (BRMC) April 11 last year. The little girl was treated for sever bruising to her body, including her left leg.
The bruises were reported to have been caused by Sandoval.
Medical staff suspected the bruising resulted from child abuse. Baxter County Sheriff's Office investigators went to BRMC's emergency room and examined the little girl's injuries.
One of the investigators reported being able to make out finger marks on both sides of the bruising. The baby was transported to Arkansas Children's Hospital (ACH) in Little Rock. As part of the examination at ACH, a hair follicle toxicology test was run, yielding the positive results for exposure to meth and THC.
In an interview with an investigator with the Arkansas State Police Crimes Against Children Division, Cotter is alleged to have said the little girl was with her most of the time, but they both were with Sandoval at least once a week, saying at what the mother described as Sandoval's "tree house."
While the baby was still at BRMC, investigators interviewed two women who identified themselves as frequent caregivers for the little girl. One of the woman said Sandoval had placed his daughter in the care of her and her boyfriend about 8:45 a.m. April 11.
The woman said after seeing the baby was dirty; she gave the little girl a bath. It was during the bath she saw the extensive bruising and took the child to BRMC.
The woman said she could attest none of the injuries had been present the day before about 5 p.m. when she had turned the baby over to Sandoval.
At the time the incidents took place, Cotter told investigators she was in Little Rock having her second daughter by Sandoval. During one court appearance, it was announced both children were in the custody of the Arkansas Department of Human Services.
WebReadyTM Powered by WireReady® NSI