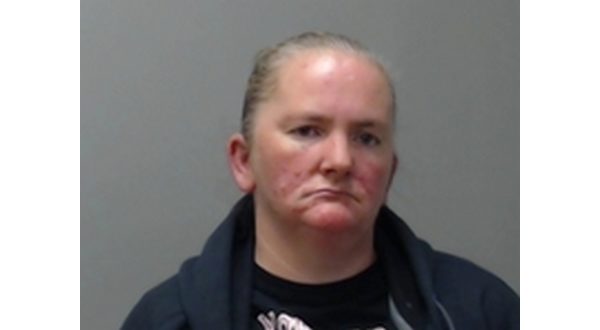 Photo: Tiffany Gail Johnson
A jail matron at the Baxter County Detention Center has been arrested and fired for allegedly stealing medication from an inmate. Thirty-seven-year old Tiffany Gail Johnson is facing three felony and one misdemeanor charges.
Baxter County Sheriff John Montgomery says the investigation was launched Thursday afternoon after hydrocodone pills were discovered missing earlier in the week. The sheriff says the jail nurse had counted the pills Wednesday morning in the presence of the inmate, but Thursday morning the number of pills in the bottle were less than there should have been. A total of six hydrocodone pills were reportedly missing.
After being informed of the situation by the jail nurse, investigators at the sheriff's office reviewed video footage at the detention center and discovered Johnson had opened the medicine cart without authorization or without a legitimate reason at about 5:30 that morning. During an interview with investigators, Johnson allegedly admitted to taking the pills.
Johnson is facing felony charges of breaking or entering, possession of a controlled substance and controlled substances fraudulent practices and a misdemeanor count of theft of property. She is free after posting $5,000 bond and is set to appear in circuit court March 5.
Johnson began working as a part-time jail matron in October 2017 and went to full-time in February 2018.
WebReadyTM Powered by WireReady® NSI