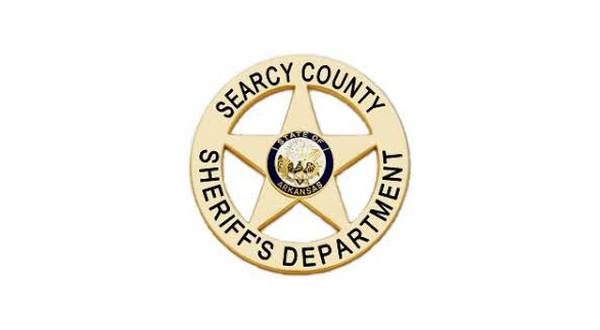 An inmate in the Searcy County Detention Center with an extensive violent criminal history is facing new charges after allegedly spitting at a circuit judge and struggling with law enforcement.
The incident Feb. 14 was the first of two involving 25-year-old Nicklous "Nick" Pettry of Cartwright, Oklahoma, and attempts to bring him before 20th Circuit Judge Harry Foster II.
During a Feb. 14 court session, inmate Pettry was called to approach the bench with his defense attorney and allegedly "spit bodily fluids" at the judge.
In addition to reportedly spitting at the judge, he refused directives from the bench, cursed the court and was disorderly.
Pettry was removed from the courtroom, with officers escorting him into a hallway. He was directed to face the wall to reposition his handcuffs that had been placed in front of him for court proceedings.
As the county's chief deputy attempted to have Pettry face the wall, the Oklahoma man allegedly "spun" around and attempted to "grab" the officer by the neck with both hands. He was reportedly "violently struggling" to fight off other officers.
The chief deputy, who reported feeling a sharp pain in his right hand and wrist during the struggle, sought medical attention later that day and was fitted for a brace until further testing could be completed.
In preparation for a Feb. 25 court appearance, law enforcement attempted to fit Pettry with a "spit mask."
While they were originally successful, outside the courtroom in a hallway, Pettry was able to remove the mask and allegedly "spit in the face of Sheriff (Kenny) Cassell and Detention Officer (Jonathan) Baysinger."
During the struggle, Sheriff Cassell deployed his Taser, leading Pettry to cease resisting officers, who returned him to the Searcy County Detention Center.
Pettry is charged with two felony counts of aggravated assault with corrections law enforcement officer and a misdemeanor count of interference with law enforcement officer in the latest incident.
He faces a felony charge of second-degree battery and a misdemeanor count of obstructing governmental operations (use or threatened physical force) in the earlier incident.
The affidavit notes Pettry has an extensive violent criminal history from Texas, Oklahoma and Arkansas. Pettry is also charged as a habitual offender.
He was arrested in November and charged with second-degree domestic battery with aggravating circumstances. The charge stems from an incident in which he allegedly struck his step-father in the head with a steel pipe rendering him unconscious. Pettry maintains his actions follow the man threatening to kill him.
Combined bonds on the two latest incidents is $15,000.
WebReadyTM Powered by WireReady® NSI