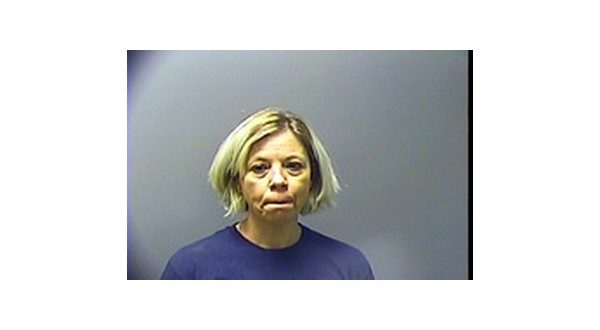 Photo: Renee Wyatt
A woman who has listed addresses in Mountain Home and Hot Springs was sentenced to three years in prison during a session of Baxter County Circuit Court Thursday.
Forty-six-year-old Renee Wyatt admitted she had violated the terms and conditions of her probation handed down in a case in which she was accused of filing a false police report resulting in a man's arrest.
In mid-July 2018, she told Mountain Home Police a man had taken her vehicle without permission. She later turned over a note allegedly written by the suspect, which proved to be a forgery.
Eventually, Wyatt admitted the report she filed with police was false and that she had written the note herself.
She was put on probation for three years in mid-April last year. The sentence covered both the fake report on the car and drug charges. The drug charges stemmed from a search done at a residence along Dryer Street being shared by Wyatt and a male described as her live-in boyfriend. The boyfriend was reported to be a convicted felon with a waiver permitting warrantless searches on file.
Since that time, Wyatt has gotten in trouble in another county. A Van Buren County deputy sheriff stopped her on Sept. 12, 2019 on a minor traffic violation.
A search was undertaken after determining Wyatt was on felony probation and had signed a waiver permitting warrantless searches.
The deputy found what was suspected to be methamphetamine and a package of needles.
During an interview, Wyatt told Van Buren County investigators the methamphetamine and syringes found in the vehicle belonged to her. She said she had been taking the drug intravenously for approximately a year.
She is scheduled to reappear in the Van Buren County drug case later this month.
At the time of the Van Buren County arrest, Wyatt listed an address along Kay Street in Hot Springs.
WebReadyTM Powered by WireReady® NSI