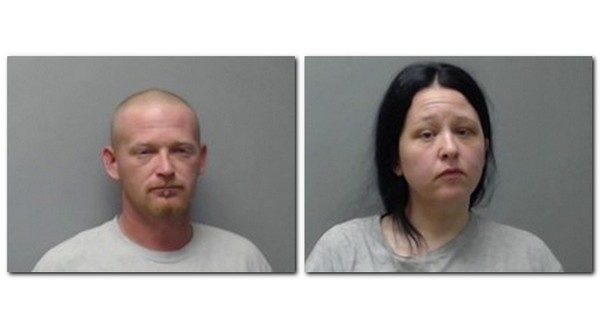 Photos: Bradley and Jennifer Uren
A Gassville couple has been arrested on sex-related charges. Thirty-five-year-old Bradley Uren and 36-year-old Jennifer Uren were arrested Friday. Bradley Uren is charged with rape and Jennifer Uren with permitting child abuse.
Records concerning the rape and permitting child abuse charges the couple faces have been sealed by the court.
Bradley Uren is a registered sex offender. He was required to register for his lifetime after being convicted of sexual battery in August 2005.
According to the Baxter County Sheriff Office's website, the incident involved a then-18-year-old Bradley Uren and a 14-year-old female.
Bradley Uren was convicted of encouraging the minor female to come to his house, where he forced her to remove her clothing at knifepoint.
According to public records, Bradley Uren and his wife filed petitions last month seeking orders of protection, with each listing the other as respondent in the action.
In his petition, Bradley Uren accuses his wife of wanting to sell one of their children to relatives of hers for $10,000. He alleges his wife and unnamed individuals "have a conspiracy" to get him "out of the picture."
He accuses her of being violent with him, hanging out with convicted criminals and threatening to "find someone to take care of me."
In her petition, Jennifer Uren alleges her husband has hit her several times, tried to break her arm and threatened her life and the lives of her children.
She accused Bradley Uren of having "peek holes" in the home enabling him to watch "every move" made by his wife and children.
Jennifer Uren says the Arkansas Department of Human Services has custody of the three children and alleges it is because of her husband's actions.
Jennifer Uren filed for divorce in early March last year. The action was dismissed about six months later.
Both Bradley and Jennifer Uren are inmates in the Baxter County jail — with bond for him set at $500,000 and for her at $100,000.
WebReadyTM Powered by WireReady® NSI