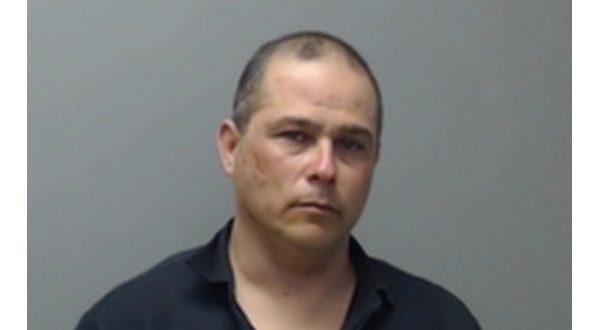 Photo: Reynaldo Luismichae Ochoa

A man who fired two arrows at deputies is behind bars, charged with attempted murder. Forty-six-year-old Reynaldo Luismichae Ochoa of Midway is being held in the Baxter County Detention Center on a $500,000 bond.
According to the incident report from the Baxter County Sheriff's Office, deputies responded to a domestic disturbance on Arkansas Highway 178 just west of Midway Tuesday night shortly before 10. While en route, deputies were advised Ochoa had made threats over the phone against any officers responding to the residence.
When deputies arrived, they talked to the female victim of the domestic assault who said Ochoa had come home intoxicated, and when she refused to let him in the house, he kicked in the door. Deputies then approached the house and were advised by dispatch Ochoa was pointing a bow and arrow at the officers. They retreated, and as they took cover behind a mini-van parked in the front yard, the first arrow sailed by followed by a second one.
More deputies arrived, and a perimeter was established around the house, but officers were unable to locate Ochoa, when they entered the residence. A dog tracking team from the Arkansas Department of Correction's North Central Unit at Calico Rock was brought in. The canines tracked the suspect into the woods near the house, where he was captured about 11:30. Ochoa was still carrying the bow and arrows, when he was captured.
Ochoa is charged with multiple felony counts, including two of attempted murder in the first degree, three of terroristic threatening and second-degree domestic battery. Misdemeanor charges include interference with emergency communications, criminal mischief and fleeing. He is scheduled to appear in Baxter County Circuit Court Thursday.
Baxter County Sheriff John Montgomery says Ochoa has a lengthy past criminal history from California, including arrests for making terroristic threats, battery on a peace officer, domestic violence and escape or attempted escape.
WebReadyTM Powered by WireReady® NSI