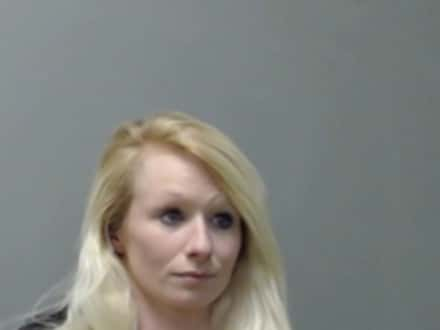 Photo: Kelsie Guiltner
A 24-year-old Mountain Home woman was given eight years in prison after pleading guilty to drug-related charges during a session of Baxter County Circuit Court Thursday.
Kelsie Guiltner was arrested in early January after a Mountain Home Police officer found drugs and drug paraphernalia on her person.
The officer came in contact with Guiltner after he checked the license plate of a vehicle in the parking lot of a business on U.S. Highway 62/412
The license plate had been reported stolen. When the officer pulled behind the vehicle, Guiltner stepped out of the passenger side door.
Guiltner was reported to have several items of drug paraphernalia, including three syringes containing a liquid field testing positive for methamphetamine. She also had a number of drugs in her possession.
According to the probable cause affidavit, Guiltner begged the officer not to arrest her.
After she was jailed on the charges, Guiltner made several court appearances. During one of those appearances, she attempted to negotiate a plea, telling the court she was hoping to get three years in prison on her charges.
With the next breath, she upped the offer to five years. Circuit Judge Gordon Webb shut off the bargaining, saying the court did not engage in plea negotiations, and she needed to discuss the issue with her attorney.
WebReadyTM Powered by WireReady® NSI