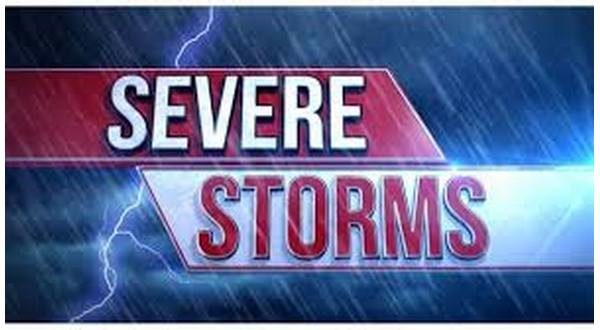 Izard AR-Baxter AR-Fulton AR-
426 PM CDT Thu Mar 12 2020
…A SEVERE THUNDERSTORM WARNING REMAINS IN EFFECT UNTIL 445 PM CDT
FOR NORTHERN IZARD…NORTHEASTERN BAXTER AND SOUTHWESTERN FULTON
COUNTIES…
At 426 PM CDT, a severe thunderstorm was located near Diamond Bay, or
12 miles east of Mountain Home, moving east at 30 mph.
HAZARD…60 mph wind gusts and half dollar size hail.
SOURCE…Radar indicated.
IMPACT…Hail damage to vehicles is expected. Expect wind damage to
roofs, siding, and trees.
Locations impacted include…
Mountain Home… Cherokee Village…
Melbourne… Salem in Fulton County…
Horseshoe Bend… Calico Rock…
Oxford… Norfork…
Salesville… Viola…
Pineville… Briarcliff…
Franklin… Bexar…
Flint Springs… Wideman…
Colfax… Byron…
Rodney… Norfork Dam…
PRECAUTIONARY/PREPAREDNESS ACTIONS…
A Tornado Watch remains in effect until 1100 PM CDT for north central
Arkansas.
For your protection move to an interior room on the lowest floor of a
building.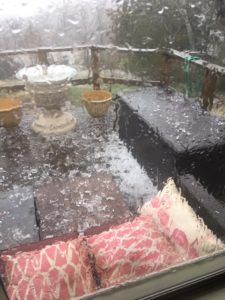 KTLO Weather Watcher Chuck Beall submitted this photo of hail near Mallard Point.