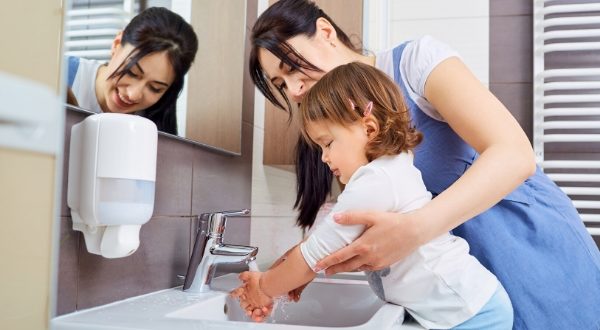 With the focus of information during the coronavirus/COVID-19 pandemic on controlling transmission and protecting those most vulnerable to the illness, there remains a segment of the population that isn't drawing much focus.
Thus far, the virus seems to be most harmful to those age 60 and older, or those with underlying health concerns related to breathing disorders and diabetes. Children have been mostly spared the most damaging physical effects of the virus, but another issue needs to be addressed for kids.
Reducing the mental anguish associated with the pandemic to help avoid traumatic stress is an issue parents across the nation are dealing with, as hour-by-hour updates on the virus continue.
At Mountain Home Kindergarten, Monday was the last day of school before a shutdown ordered by Arkansas Governor Asa Hutchinson. Schools in Arkansas are scheduled to resume on March 30, but that timeline remains fluid at best.
Principal Janet Wood describes how the students were addressed about the virus on Monday.

Listen:


Wood says the school did not avoid the topic at hand, but helped the students seek solutions to the challenges of the situation.

Listen:


Students helped develop ways to express their emotions, while helping keep the virus in check, Wood explains.

Listen:


Wood adds parents should not try to shelter their children from information and advises them to tackle the subject head on.

Listen:


Parents should also reinforce the guidelines set forth by the medical community, according to Wood. She emphasizes families should maintain isolation as much as possible and encourage all family members to wash their hands properly for at least 20 seconds with soap and warm water.
WebReadyTM Powered by WireReady® NSI