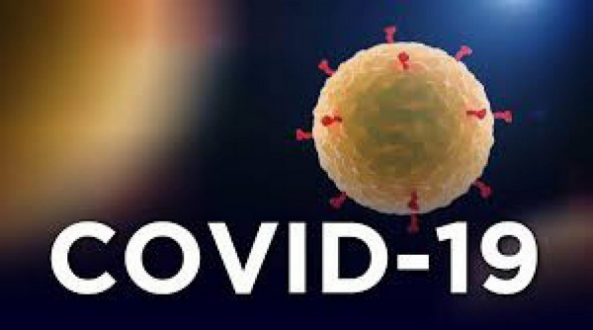 Izard, Stone and Newton counties in North Central Arkansas have implemented policy changes to help prevent the spread of coronavirus/COVID-19.County Judge Eric Smith announced Tuesday all Izard County courthouse and annex employees, along with visitors, will be subject to body temperature screenings beginning Wednesday, according to a Facebook post.
Smith says anyone who has a temperature of 99.6 degrees or higher will not be allowed allowed inside. The judge says he is sorry for any inconveniences caused by the screening, but the county is working to keep the public safe.
He also reminds Izard County residents most business may be completed over the phone at the following numbers:
– Izard county judge: (870) 368-4328
– County clerk: (870) 368-4316
– Treasurer: (870) 368-4394
– Assessor: (870) 368-7810
– Collector: (870) 368-7247
– Veterans' Affairs: (870) 368-4717
– Office of Emergency Management for Izard County: (870) 368-4113
Stone County has decided to close all its offices to the public, but will continue to provide services. County Judge Stacey Avey provided the following contact information:
– County Judge Stacey Avey : 870-269-3351
– Email: sc_judge@yelcot.net
– County road: 870-269-4171
Stone County Assessor Heather Stevens
– 870-269-3524
– Fax: 870-269-9798
– Service window on the west side of the building
– Email: heather@stonecountyassessor.org
– Online: www.countyservice.net or www.arcountydata.com
Stone County Collector Sue Younger
– 870-269-2211
– Online: www.ar.gov/tax
– If delinquent, call the collector's office number, and an employee can come to the door or to your vehicle.
Stone County Clerk Angie Hudspeth-Wade
– Circuit phone: 870-269-3271
– County phone: 870-269-5550
– Fax: 870-269-2303
– Email: stoneclerk@yelcot.net
– Fines child support can be paid at the north service window. Marriage licenses can also be bought at the north service window, located on the north side of the Stone County Clerk's office. Look for the sign.
Stone County Treasurer Carla Stewart
– 870-269-8426
The Newton County Sheriff's Office is also changing some of the ways in which it conducts business.
Newton County Sheriff Glenn Wheeler says public access to his department's office building and jail will be limited until further notice.
Those with an emergency or a complaint needing a deputy to take a report are asked to call the sheriff's office at (870) 446-5124. Those needing to pay a fine or have a civil process should call the same number for instruction on how to proceed.
Sheriff Wheeler says unless there are drastic developments, Newton County residents will not likely see any notable differences in how patrol deputies and investigators are conducting business. He says his department still takes the protection of its citizens and visitors very seriously and intends to do all it can to keep those who would use a bad situation to take advantage of good people from having any extra opportunity to do so.
Officials in the Newton County Courthouse are taking similar measures and are limiting public access. Sheriff Wheeler says the courthouse will be locked, but workers will be there.
Those with business to conduct with any of the offices in the courthouse should call instead of first visiting the courthouse. The following is a list of county offices and their phone numbers:
– County judge: (870) 446-5127
– County clerk: (870) 446-5125
– County assessor: (870) 446-2937
– County collector: (870) 446-2378
– County treasurer: (870) 446-2936
– Office of Emergency Management: (870) 446-2966
– District Court: (870) 446-5335
WebReadyTM Powered by WireReady® NSI