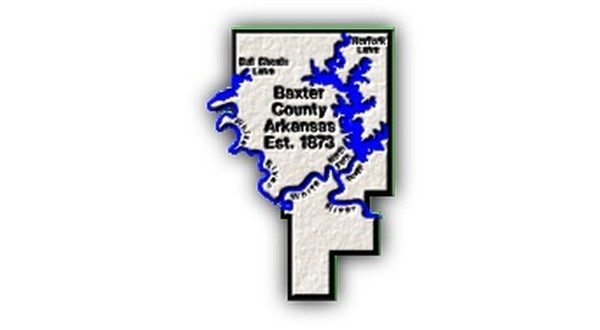 With the exception of the jail and the 911 center, Baxter County Judge Mickey Pendergrass says all other county offices remain open to the public. However, employees are being screened in these locations.Judge Pendergrass says much of the business normally conducted by the public in person can be performed by phone or online.
Wednesday morning, Assessor Jayme Nicholson said she and her staff are asking those with ailments, including cold and flu, to not come to their office. Nicholson says they may at any time begin testing every person for a fever before entering. Those with a temperature will not be allowed to enter.
She says this action is for the public and her staff. If a member of her staff contracts the coronavirus, the office will be forced to close. Nicholson says it is their goal to stay well and open to provide all the services the public is accustomed to receiving.
Like Pendergrass noted, Nicholson says her office accepts phone calls, emails, faxes and online assessing. Real estate questions can be accommodated in the same manner. An office cellphone has recently been added to allow for texting pictures of bills of sale and titles to add new vehicles.
The phone number for the Baxter County Assessor's Office is 870-425-3453, with the fax number being 870-425-2527 .
The cellphone number for texts only is 870-405-8559.
Nicholson also provided other contact information for her office and staff members:
Assess online: www.baxtercountyassessor.com
Emails:
Assessor-jayme.nicholson@baxtercounty.org
Chief deputy assessor-vonda.harrison@baxtercounty.org
Personal property manager-debbie.rogocki@baxtercounty.org
Personal property deputy assessor-donna.morris@baxtercounty.org
Personal property deputy assessor-tina.walker@baxtercounty.org
Personal property deputy assessor-sarah.masterson@baxtercounty.org
Real estate deputy assessor-samantha.rogocki@baxtercounty.org
Real estate deputy assessor-tracy.gilbert@baxtercounty.org
Real estate deputy assessor-russell.presley@baxtercounty.org
The Assessor's extended office 911/GIS addressing office is closed to the public with a window for those needing to speak in person.
Non-emergency office number is 870-424-6119, with two email addresses: joyce.bodimer@baxtercounty.org and Jamie.hohn@baxtercounty.org.
WebReadyTM Powered by WireReady® NSI