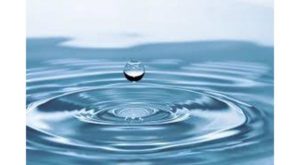 Three public water authorities in the Twin Lakes Area have announced changes to their operations due to the coronavirus/COVID-19 pandemic.Both the Northeast Public Water Authority and the Lakeview/Midway Public Water Authority have closed their lobbies to the public, citing community safety.
Each system says it will accept cash and check payments at the drive-thru. To pay a bill online via credit or debit card for Northeast, visit www.npwa.ruralwaterusa.com. Online bill pay can be done for Lakeview/Midway at lmpwa.com or by calling SOFTel Pay at 855-483-5729. Customers calling in their payment for Lakeview/Midway will need their bill to complete the transaction.
Northeast customers can implement news services via telephone, then visit the drive-thru to complete the transaction and schedule a turn-on time. Lakeview Midway offers the same process for starting service, but will also use the drive-thru to allow customers to disconnect service in the same fashion.
Customers can contact the Northeast Public Water Authority with questions at 870-492-4211. Lakeview/Midway customers should call 870-431-8777.
At Briarcliff, as of Tuesday, the city has closed its office to the public until April 20.
Water payments may be made by cash or check in the dropbox and by credit/debit card through Softelpay at pay.softtelpay.com. Instructions are providing on monthly bills or by calling 855-483-5729. Water payments may also be mailed to 945 Scenic Drive, Briarcliff, AR 72653.
WebReadyTM Powered by WireReady®NSI