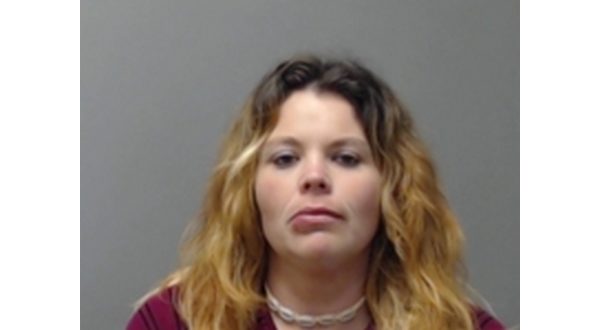 Photo: Crystal Lou Hodge
A woman whose attempt to escape arrest resulted in minor injuries to a Mountain Home Police Department (MHPD) officer appeared in Baxter County Circuit Court last Thursday.
Thirty-two-year-old Crystal Lou Hodge said she was ready to plead guilty to the charges against her, including possession of a number of prescription drugs.
She was also charged with attempting to sneak the drugs into the Baxter County Detention Center hidden on her person.
Circuit Judge John Putman said Hodge would be well advised to at least talk to a lawyer before entering a guilty plea that could result in a prison sentence. Hodge agreed and indicated she would complete an application to have a public defender represent her.
Early this month, a Mountain Home policeman responded to a call that a woman was passed out in the driver' v s seat of a vehicle in front of the Dollar General Store on U.S. Highway 62 East.
When the officer made contact with the woman, he recognized her from previous encounters as Hodge.
When Hodge was asked to exit her vehicle, she started the engine, and the officer opened the door to remove her.
At that point, Hodge took off. The officer was hit by the door of the vehicle on his left arm and left side of his face.
The officer returned to his patrol car and pursued Hodge, who was reported to have driven on the wrong side of the road and run a number of stop signs in her attempt to flee.
Hodge pulled into a driveway on Hickory Street and stopped, but continued to refuse to get out of her vehicle.
Another MHPD officer arrived on the scene, and both officers got her out of the car and into handcuffs.
In checking records, it was found Hodge had a number of arrest warrants outstanding, including one for a no bond felony.
When she was brought into the detention center, a female jailer searched Hodge and found about 19 pills. Hodge was unable to produce a prescription for any of the medication.
The officer went to Baxter Regional Medical Center where he was examined and released.
WebReadyTM Powered by WireReady® NSI