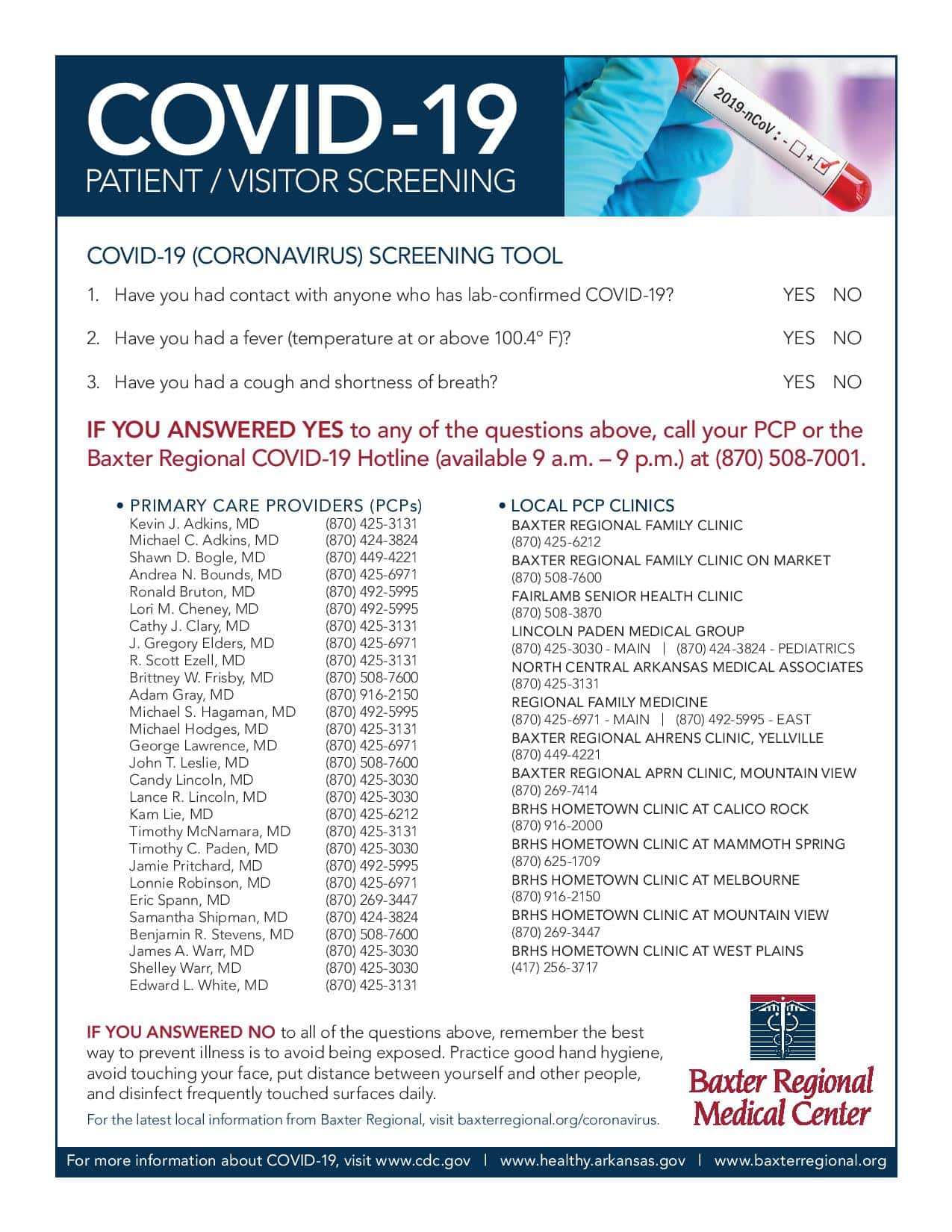 Baxter Regional Medical Center has launched a COVID-19 (Coronavirus) Hotline available by calling (870) 508-7001 from the hours of 9 a.m.-9 p.m.Also offered is a quick COVID-19 screening with three questions:
1. Have you had contact with anyone who has a lab-confirmed COVID-19 test?
2. Have you had a fever (temperature above 100.4)?
3. Have you coughed or had shortness of breath?
Anyone answering yes to any of the questions should call his/her primary care physician or the Baxter Regional COVID-19 Hotline.
Those answering no to all three questions should remember the best way to prevent illness is to avoid being exposed. All members of the public should practice good hand hygiene, avoid touching their face, put distance between themselves and other people and disinfect frequently touched surfaces daily.
For the latest information from BRMC, visit baxterregional.org/coronavirus. For more information on COVID-19, visit www.cdc.gov, healthy.arkansas.gov or www.baxterregional.org.
WebReadyTM Powered by WireReady® NSI