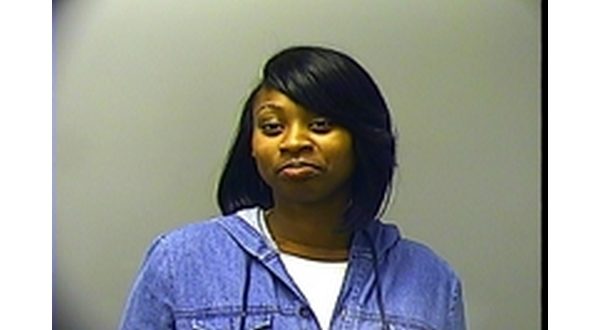 Photo: Anjanette Yancy
A Little Rock woman charged with breaking into multiple vehicles and stealing and using debit and credit cards was sentenced to six years in prison during a session of Baxter County Circuit Court earlier this month.
Twenty-seven-year-old Anjanette Yancy was facing 25 felony counts and a misdemeanor.
In addition to prison time, Yancy was ordered to pay half of the almost $5,600 victim restitution assessed in the case. The other half is to be paid by a co-defendant alleged to be involved in the thefts.
According to the probable cause affidavit, Mountain Home Police took various reports in October and November 2018 of vehicles being broken into and personal property taken.
As the victim in one of the break-ins was talking to police, she received notice from her credit card company informing her the card was being used at Walmart in Mountain Home.
Surveillance video showed two females using the stolen card at a self-checkout stand. In one part of the video, the two women appeared to be having issues attempting to use cards.
Yancy was detained and questioned. Her companion fled the store and was arrested later. The co-defendant's case remains open.
Walmart provided receipts from Yancy's purchases reflecting the amount and the numbers of the credit cards used at the store.
WebReadyTM Powered by WireReady® NSI