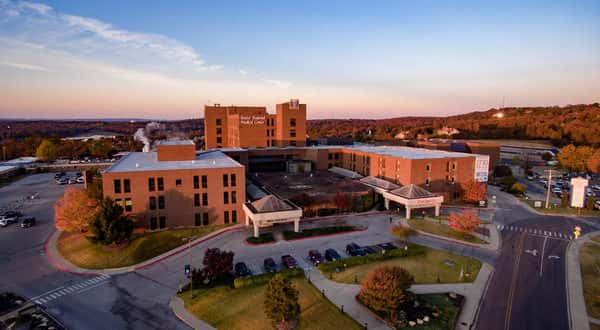 The COVID-19 pandemic has had an affect on most businesses in the United States and is now impacting healthcare workers in Mountain Home.
Baxter Regional Medical Center (BRMC) announced a number of moves Monday morning to ease a declining financial situation, including furloughing employees and cutting hours for others. Hospital officials declined to comment on how many employees are impacted, but said they will discuss the details of the plan Tuesday morning during their COVID-19 update at 7 a.m. on KTLO and Classic Hits.
In a press release, the hospital says as a result of the coronavirus pandemic, fewer people are choosing to receive healthcare services because they are doing the right thing and staying home. In the past two weeks, Baxter Regional has seen a significant decrease in business throughout the organization, including emergency services, physician visits and inpatient stays.
The hospital says the decrease in volume coupled with increased costs in preparation for the coronavirus have had a significant financial impact, forcing them to make very difficult decisions to prepare the organization for what lies ahead.
In addition to furloughing employees and requiring some employees to flex or work reduced hours, BRMC is putting a hold on pay increases, suspending the hiring of non-critical positions and reducing salaries of executives and the leadership team.
Baxter Regional officials say they anticipate the measures will be temporary, and their hope is to recall all employees impacted back to work, as soon as possible. They will evaluate the situation every four weeks during the COVID-19 pandemic.
Health insurance for the impacted employees will remain in effect during the furlough, and those employees may be eligible for unemployment benefits.
WebReadyTM Powered by WireReady®NSI