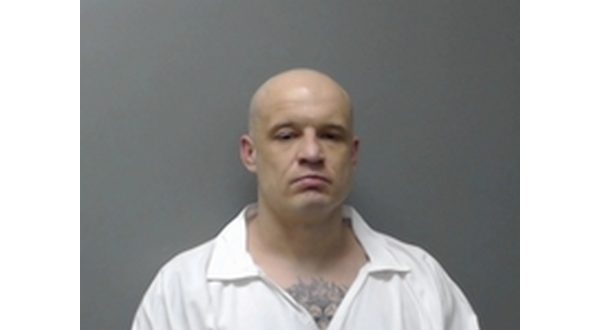 Photo: Eli Weedman
The name of a Baxter County man with a long criminal history was mistakenly included on a list of more than 1,240 inmates in the Arkansas prison system considered eligible for early release under the Emergency Powers Act (EPA) but was weeded out in a review process.
The EPA is often invoked to thin out the population of the chronically overcrowded state prison system.
Because of the COVID-19 pandemic, Gov. Asa Hutchinson issued executive orders suspending the requirement in the act that an inmate must have spend at least six months of his prison sentence before being considered for early release.
The change made many more inmates initially eligible for consideration than normal.
Thirty-six-year-old Eli Weedman of rural Mountain Home was one of the inmates included in a large pool of names initially provided by the Arkansas Board of Corrections to be considered for early release. He has a long list of prior arrests, criminal charges, convictions and stays in both the state prison system and the Baxter County jail.
Benny Magness, chairman of the Board of Corrections, says Weedman's name should not have been included on the list and has been removed. Magness says the review process would continue for some time.

Listen:


At one point, according to the Arkansas Crime Information Center, Weedman had 17 previous felony convictions on his record.
According to electronic court records, Weedman's first criminal case was filed in August 2002. Through the years 11 more cases were opened.
His latest conviction came in August last year, when he was given eight years in prison on charges stemming from events in mid May 2018. When he was sentenced, he was already serving time for an earlier crime.
Weedman was alleged to have forced a female at gunpoint to leave a residence along Old Tracy Ferry Road and accompany him.
The original charges in those cases included kidnapping, aggravated robbery, aggravated assault, residential burglary and being a felon in possession of a firearm.
In accepting a plea offer, Weedman pled guilty to aggravated assault, possession of a firearm by a felon and possession of drugs and drug paraphernalia. The state dismissed the other charges
Two of the major players in the incident on Old Tracy Ferry Road — 25-year-old Joseph Rowden and 37-year-old Jamye Waldrip — both recanted their original statements incriminating Weedman.
Rowden said he was drunk when questioned, and Waldrip claims she is bipolar and intimidated when around law enforcement officers.
In a letter to the court Waldrip said she intended to marry Weedman. "I have been involved with Mr. Weedman since 2011. He is my friend, companion and – one day – husband." She wrote the letter in an attempt to have the charges against Weedman dropped.
Rowden was sent to prison in April last year when he pled guilty to charges in four criminal cases.
He admitted he had been in possession of methamphetamine and drug paraphernalia, sold an allegedly stolen gun and had stolen a 1996 three-quarter-ton truck.
He was sentenced to six years in prison, with four to serve and two suspended. Arkansas Community Corrections records show he was recently paroled and is being supervised in another county.
The Benton Work Release Center currently lists Weedman's risk score as maximum.
WebReadyTM Powered by WireReady® NSI