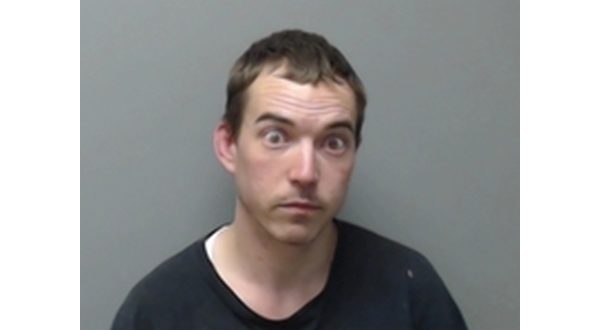 Photo: Edward E. Call III
A Baxter County man, 32-year-old Edward E. Call III of Cotter, is facing six felony drug-related charges, following officers from four agencies locating an array of drugs at a Cotter residence.
According to the probable cause affidavit, law enforcement went to a residence along McLean Avenue in Cotter May 11 in an attempt to locate Call on a felony arrest warrant out of the Mountain Home Police Department. Call's vehicle was reportedly located in front of a residence along Harding Boulevard.
After setting up surveillance of the property to ensure Call was there, officers observed Call coming in and out of the residence contacting people coming and going.
Officers converged at both the front and back doors of the residence. When an investigator knocked on the door of the residence, Call reportedly opened a shade, but refused to allow entrance to the officers.
When one of the officers retrieved a ram to force entry to the residence, Call exited out the back entrance and attempted to flee. After a brief struggle, the Cotter man was taken into custody.
Two other people in the residence advised they were at the residence to purchase speakers and drop off borrowed equipment.
In plain view, officers observed baggies of marijuana. Further search revealed a tackle box tray holding fentanyl, three types of pills, Suboxone strips and an unidentified brownish rock substance.
A computer bag sitting on a table held two types of pills, a green leafy substance and drug paraphernalia.
In addition to the six felony drug-related chargs, Call faces misdemeanor counts of obstructing governmental operations, refusal to submit to arrest and fleeing on foot.
Call's bond was set at $20,000.
The arrest earlier this month follows Call's arrest in February when he allegedly made contact on two occasions with a confidential informant to sell methamphetamine. He faces felony counts of delivery of a controlled substance, methamphetamine, and unlawful use of a communication device. Bond in this case was set at $10,000.
Agencies involved in the Cotter arrest include the 14th Judicial District Drug Task Force, the Baxter County Sheriff's Office and the Mountain Home and Cotter police departments.
WebReadyTM Powered by WireReady® NSI