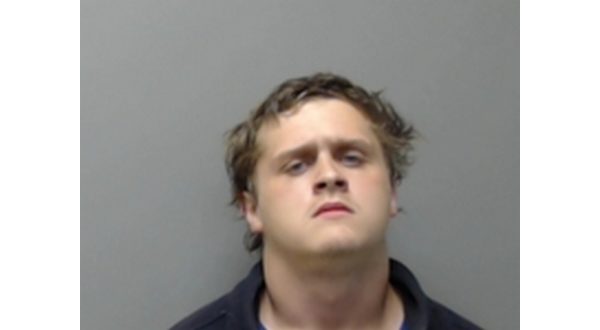 A frequent inmate in — and vocal critic of — the Baxter County jail is now moving to a new cell — in a unit of the Arkansas State prison system
Twenty-year-old Gregory Mayfield of Mountain Home appeared in Baxter County Circuit Court Thursday and pled guilty to a breaking or entering charge and was sentenced to four years in prison.
At almost every one of his many court appearances, Mayfield has complained about something being wrong at the jail — such things as clogged toilets, burned out light bulbs, jail staff refusing to help him or even physically assaulting him.
Mayfield told the court at one point, "The stuff that's going on in here is ridiculous."
He has told the court about a lawsuit he said had been filed in federal court regarding his treatment at the jail.
Records do show Mayfield has filed a complaint in Federal District Court for the Western District of Arkansas alleging maltreatment while a prison in the Baxter County Detention Center.
MORE ON MAYFIELD'S COMPLAINTS FILED IN FEDERAL COURT
It is expected now that Mayfield will no longer be an inmate in the local lockup, the attorney representing jail staff named in Mayfield's suit will file a motion in federal court to dismiss the action the Mountain Home man has filed acting as his own attorney.
Other than voicing his complaints about the jail, Mayfield has also taken up court time to bemoan his dysfunctional childhood and the lack of structure in his life.
The court recently allowed Mayfield to enter a one-year addiction treatment program, but he failed to successfully complete the course of treatment.
His defense attorney, Deputy Public Defender Mark Cooper, said Mayfield's drug addiction was the underlying cause of most of his legal problems.
The state objected to allowing Mayfield into the treatment program when it was proposed. Prosecutor David Ethredge said he believed in giving people second chances, but told the court Mayfield "had been put on probation twice and was free to seek treatment on his own during those periods, but chose not to do so."
Ethredge said Mayfield's case was not a drug case, it was a theft case. "Mr. Mayfield is a thief. He likes to break in and steal things."
Mayfield's criminal charges have often stemmed from vehicle break-ins.
In the last break-in in early November last year, Mayfield had the bad luck to chose a vehicle owned by an off-duty police officer. He said he spotted a jacket in the truck and decided to get in the vehicle because he was cold. The off-duty officer saw Mayfield in his vehicle and confronted him. Mayfield was put in handcuffs and held until a Mountain Home patrol unit arrived.
Mayfield made comments throughout the plea taking process Thursday. At one point he said he had "not taken that $20 jacket. I saw it, so I went in the truck, so I could get warm." At one point, Circuit Judge Gordon Webb told Mayfield if he was not guilty of the crime, he should not enter a guilty plea. Mayfield stopped talking at that point, and the plea was eventually accepted and the prison sentence imposed.
WebReadyTM Powered by WireReady®NSI