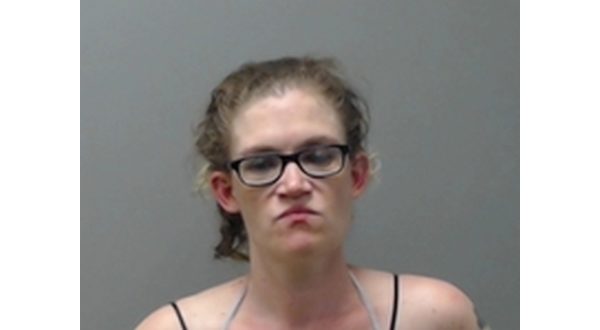 A woman had trouble explaining a number of things to Baxter County deputies recently, including why she was hiding under the back porch of a residence.
In addition, deputies questioned her about a ladder placed under a bedroom window and two apparently freshly-removed window screens tossed in the yard.
Thirty-three-year-old Kayla Maxine Pool of Mountain Home was also asked about an unopened box containing a new microwave oven sitting on the ground.
Pool appeared in Baxter County Circuit Court last Thursday. She entered a not guilty plea to charges of residential burglary, theft of property, disorderly conduct and attempting to sneak contraband into the jail.
She also picked up a felony failure to appear (FTA) when she was a no-show for a court appearance July 9. She was jailed July 15 on the FTA warrant.
Circuit Judge Gordon Webb set her bond at $2,500 cash.
Pool's troubles began when Baxter County deputies responded to a residence along Campbell Place June 25, after a neighbor called to report someone – later identified as Pool — was in the home removing property, and the female was going through the homeowner's vehicle.
At one point, Pool told deputies she lived in the residence and then that she had been under the porch because she was frightened of an unnamed man, who was allegedly chasing her. She changed that story to claim she had come to the house to meet with the owner, but could not say where he was or how to contact him.
Deputies found household items apparently taken from the residence piled outside near the street. Inside, cabinet and closet doors were open and numerous items of personal property stacked in various locations throughout the home.
The doors of two storage sheds had also been unlocked and left open.
As she was questioned about the situation, Pool was reported to have stopped trying to explain herself and started to scream that she had done nothing wrong, followed by a threat to kill herself.
Pool's problems got worse when she got to the Baxter County Detention Center and was found to have drugs and drug paraphernalia in her purse.
WebReadyTM Powered by WireReady®NSI