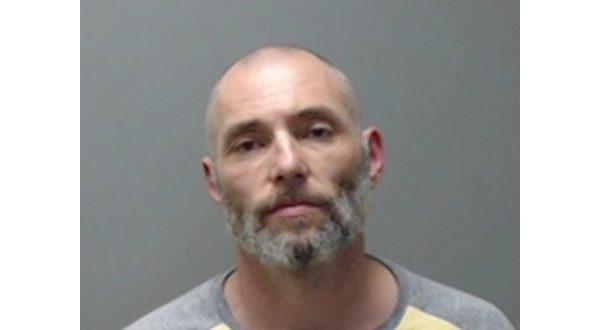 Photo: David Barry Liner
A Mountain Home man arrested after taking possession of a package allegedly containing more than 100 grams of methamphetamine was in Baxter County Circuit Court July 23.
Forty-three-year-old David Barry Liner entered a not guilty plea to charges stemming from his alleged involvement with the substantial shipment of meth and three other active criminal cases.
Investigators were initially contacted by United Parcel Service (UPS) May 19 regarding a suspicious package. A drug dog was brought to the scene and alerted on the package in question. Liner was listed as the person to ultimately receive the shipment. A search warrant was obtained, and investigators discovered the large quantity of methamphetamine inside.
Liner was contacted and requested the package be brought to him at Casey's General Store in Gassville.
An officer went to the store at about 4 p.m. May 19, met with Liner and gave him the package.
Liner put the shipment of meth into his vehicle. He was then taken into custody and booked into the Baxter County jail at about 5:15 p.m.
Liner was also arrested in early April when he was stopped by a Mountain Home policeman while walking along College Street. The officer reported Liner was carrying a backpack.
According to the probable cause affidavit, the officer wanted to talk to Liner about a number of break-ins in the area.
The officer saw Liner toss a glass pipe. The officer placed Liner in cuffs and located the pipe reportedly coated with a white residue consistent with methamphetamine.
In addition, as the officer was sitting in his patrol car checking on Liner, he saw the suspect attempting to crush a black pouch with his right foot.
The officer took possession of the pouch and found a substance field testing positive for methamphetamine and paraphernalia used to ingest the drug.
In charges filed against him late last month, Liner found himself in a one-crime-leads-to-another-situation. In late June, Liner was alleged to have stolen a cellphone from a Mountain Home business. Video footage shows the theft in progress and an officer identified Liner as the subject.
The next day, officers went to an address along South College Street to serve a warrant issued based on the theft of the cellphone.
Liner was served and arrested. After securing him in a patrol car, the officers searched his truck and allegedly found drug paraphernalia and white powder field testing positive for methamphetamine in a container in the center cup holder.
Because Liner was a felon from previous convictions, he had a waiver on file permitting warrantless searches.
So, felony drug charges were added to the misdemeanors related to the phone theft.
Liner has a number of criminal cases going back to 2006, most drug-related. He now has four active criminal cases open on him and a petition has been filed to revoke his probation in a 2017 drug case.
WebReadyTM Powered by WireReady® NSI