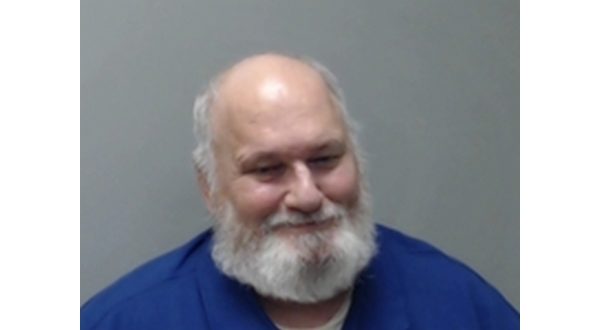 Photo: David Alan Southerland
A man who got out of a Louisiana prison late last year is now headed to one in Arkansas.
Fifty-five-year-old David Southerland appeared in Baxter County Circuit Court July 23. He pled guilty to drug charges in a late 2017 case and was sentenced to five years in prison.
Southerland was stopped in mid-September 2017 by an Arkansas State Police trooper.
According to the probable cause affidavit, law officers had received information that Southerland was back in the illicit drug business. He was also on probation with a waiver on file permitting warrantless searches.
When the trooper checked Southerland's vehicle, a black zippered pouch was located. It contained two plastic bags of methamphetamine and one bag of marijuana. Paraphernalia used to ingest drugs was also found. Officers then went to Southerland's home where more paraphernalia was located.
Southerland admitted using syringes to ingest methamphetamine and smoking marijuana — both violations of his probation.
At the time of his arrest in 2017, Southerland was reported to have been convicted of "at least" 10 felonies.
According to court records, Southerland has criminal cases in Baxter County stretching back to 1993. He was also initially implicated in the 2009 burning of the home of Ozark County Prosecuting Attorney Tom Cline. As Southerland was about to go on trial, the charges against him were dropped, and he was released.
Louisiana criminal records show Southerland was arrested in Livingston Parish in early August 2018 on drug and weapons charges. His bond was initially set at $112,000.
During his appearance in Baxter County last week, Southerland asked the court for a sentence that would not send him back to prison, but the agreement he had signed called for a five-year term in the Arkansas Department of Correction. Southerland's attorney, Deputy Public Defender Mark Cooper, said if Southerland insisted on his no-prison-time-condition, the plea being presented to the court would be withdrawn.
"If that is what he wants, then we have no plea," Cooper told the court.
Southerland dropped his request, the plea was accepted, and Circuit Judge Gordon Webb handed down the sentence.
In making the request for no prison time, Southerland told the court his mother was 84 years old, and he wanted to go home and see her.
According to court records, however, Southerland's relationships with family members appear less than idyllic. His brother obtained an order of protection to keep Southerland away from him in late February 2017. In the affidavit filed to obtain the order, the brother mentioned Southerland's anger issues and alleged "there is no doubt he is back on meth and selling again."
The affidavit lays out details of a dispute over property and claims Southerland began sending voice mails and texts containing threats to burn down a house and to kill his brother and mother. The brother said Southerland, "is evil and when he gets mad, he goes nuts."
The mother was reported to have received 53 text messages "containing the most vulgar language," at one point during the property dispute.
A protective order was issued in late March 2017 and was effective until March 2018. Court records do not show it renewed.
WebReadyTM Powered by WireReady®NSI