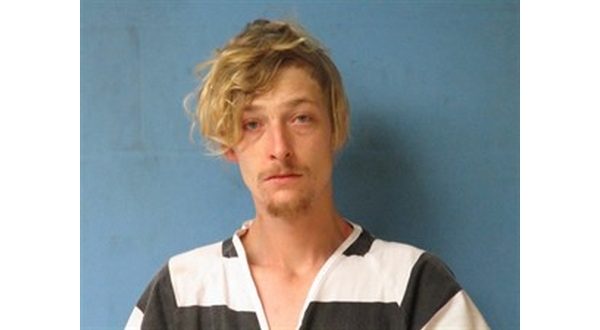 A high-speed chase in Newton County ended when the vehicle being pursued backed into the driver's side of a law enforcement patrol unit, temporarily pinning the deputy inside.
According to the probable cause affidavit, the pursuit began on the evening of July 3, when a Newton County sheriff's deputy observed a vehicle without working taillights on U.S. Highway 65. The deputy attempted a traffic stop of the vehicle driven by 23-year-old Sean Alfred Henthorne. An address for Henthorne was not provided in online documents.
A pursuit began, with the deputy reporting reaching a speed of 105 miles per hour. The deputy noted Henthorne passed a vehicle in a sharp curve on a double yellow line, forcing the other driver partially off the road.
Henthorne's vehicle went off the highway at its intersection with Newton County Road 4054. It traveled through a yard, causing damage, before reaching CR 4054.
The acceleration of Henthorne's vehicle on the gravel road created a large amount of dust and flying debris striking the patrol unit and causing damage.
Henthorne's vehicle then left the roadway for a second time. With the large amount of dust, the deputy reported he could not see the vehicle he was pursuing until Henthorne pressed its brakes. He followed the brake light, not realizing Henthorne's vehicle was off the road. Henthorne's vehicle came back on the road, ending up sideways up against the left side.
The patrol unit returned to the roadway, with the deputy attempting to drive around Henthorne's vehicle. However, Henthorne backed his vehicle into the driver's door of the patrol unit.
The deputy was able to exit his patrol unit and eventually pulled Henthorne from his vehicle, when he did not respond to commands. He detained Henthorne, as well as his female passenger.
The license plate on the SUV Henthorne was driving was fictitious, returning to a sedan. A permanent marker had been used to tamper with the sticker tab on the plate.
The VIN on the SUV returned to a taupe colored vehicle. However, it had been spray painted silver. Henthorne has a suspended driver's license and was wanted on a warrant from the Harrison Police Department.
Henthorne submitted to a urine test at the Newton County Sheriff's Office, with the preliminary results indicating the presence of amphetamines, MDMA, methamphetamines. opioids and THC.
He has been charged with felony counts of possession of drug paraphernalia and fleeing in a vehicle, as well as four misdemeanors and three traffic offenses. His bond was set at $30,000.
WebReadyTM Powered by WireReady®NSI