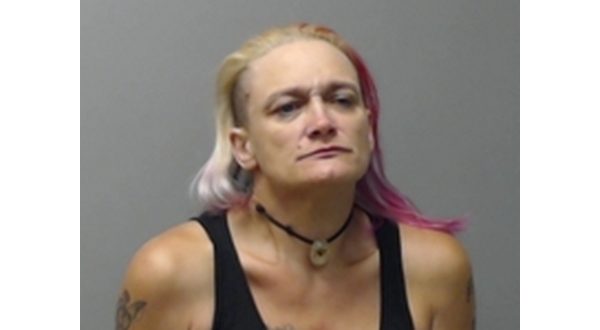 Photo: Heather Dawn O'Neill
A 43-year-old Gassville woman's attempt to hide from police only ended up drawing attention from authorities and led to her arrest after a cache of drugs was found.
Heather Dawn O'Neill was arrested early Tuesday morning and charged with possession of a controlled substance (methamphetamine), possession of drug paraphernalia to ingest or inhale, simultaneous possession of drugs and firearms, possession of a controlled substance (marijuana) and possession of firearms by certain persons, meaning she is a convicted felon.
According to the probable cause affidavit, Sgt. Cy Claypool of the Mountain Home Police Department responded to a noise complaint around 12:45 a.m. at a local apartment complex. When he arrived, he noticed a female sitting in a truck.
After dealing with the complaint, Claypool was returning to his cruiser when he noticed the same woman "now laying down in the truck" in an attempt to hide. The officer made contact with the woman, who was later identified as O'Neill, learning she was a convicted felon.
Law enforcement dispatch alerted Claypool the truck had fictitious tags and while the officer was speaking with O'Neill, he noticed a clear, plastic baggie stick out of her bra. O'Neill attempted to cover up the baggie before turning it over to authorities. The bag contained 5 grams of hallucinogenic mushrooms, and O'Neill was placed under arrest.
During a search of the vehicle, authorities located a firearm with two matching magazines between the console and the driver's seat. A magnetic box containing three baggies of a crystalline substance that later tested positive for methamphetamine was located as well. A backpack in the vehicle was searched, and a glass jar containing 30 grams of suspected marijuana was located. On the floorboard, two glass smoking pipes allegedly used for ingesting drugs were located.
The affidavit notes although O'Neill had a key to the vehicle, she could not prove ownership, and it was towed from the scene. After being read her Miranda rights, O'Neill allegedly declined to speak with authorities.
WebReadyTM Powered by WireReady® NSI