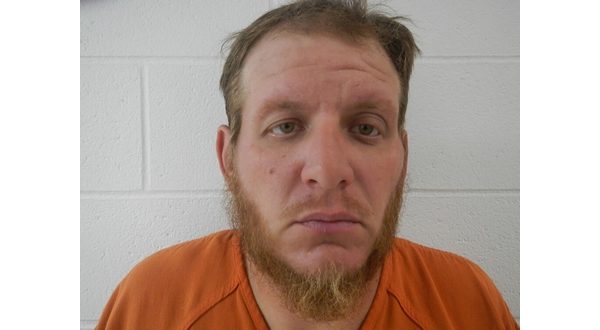 Photo: George "Eric" Neal
A Saline County man, 36-year-old George "Eric" Neal of Benton, is facing multiple felony charges in Izard County after reportedly physically assaulting his girlfriend and threatening her with death during an argument. The victim said Neal accused her of infidelity.
According to the probable cause affidavit, the woman told law enforcement she was awakened about 2 a.m. Aug. 29, when Neal, brandishing her .380 caliber handgun, forced her from her bed in a rental cabin in the Sadieville area off Boswell Road. She said Neal had taken possession of the weapon sometime earlier without her consent. The gun had been secured in her vehicle.
The woman alleges Neal brandished the weapon toward her repeatedly in a threatening manner as he forced her to walk to the nearby riverbank. She said Neal told her he was going to kill her and leave her on the bottom of the river. He also reportedly threatened to seek the aid of a gang he is a member of to kill her, if she survived.
The woman reported being forced to the ground and Neal striking her multiple times, including with the weapon, before forcibly grasping her about her throat and restricting her airflow.
The victim said she pleaded with Neal, saying she was suffering chest pains, and they returned to the cabin.
After resting, she said she was able to get out of bed, locate her minor children, and with the aid of Neal's older juvenile son, left the cabin on foot. She said Neal was deceived into thinking they were going for a walk.
Neal had reportedly taken her vehicle keys prior to the altercation.
Once she gained phone service, the woman contacted law enforcement and continued to flee until intercepted by deputies.
Later than morning, Neal was observed driving the woman's vehicle, stopped and taken into custody. A .22 caliber revolver was located in the vehicle. However, the woman's weapon was not in the vehicle or located at the cabin.
The victim was transported to the Izard County Community Medical Center for treatment of her injuries. After she was released, she met Sheriff Jack Yancey and deputies at the cabin where she told them Neal had removed a bullet from the pistol and threw it at her, saying it had her name on it. The bullet that struck her in the face was located in the cabin.
Neal is charged with domestic battering, terroristic threatening, possession of firearms by certain persons, meaning he is a convicted felon, aggravated assault on a family or household member, theft of property (firearm) and four counts of endangering the welfare of a minor, all felonies. His bond is set at $50,000.
WebReadyTM Powered by WireReady®NSI