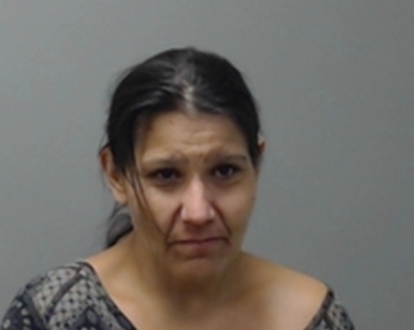 Photo: Debra Sisney
A Mountain Home woman, who once allegedly arranged a drug deal using a cellphone while sitting in Baxter County Circuit Court waiting for one of her existing drug cases to be called was back, in the courtroom Thursday.
Forty-two-year-old Debra Sisney made her appearance before Circuit Judge John Putman to be sentenced on charges in a 2019 drug case to which she pled guilty in mid-March.
A sentencing hearing was originally set for April 23, but Sisney did not show up and a failure to appear warrant was issued for her arrest.
During the time she was a fugitive, she picked up more drug charges. She also pled guilty on those offenses Thursday.
Sisney was sentenced to 10 years in prison.
In the 2019 case, Sisney was charged with selling methamphetamine and using a cellphone to set up the deal.
In late June last year, a confidential informant approached officers and said he had arranged to purchase one-quarter-ounce of methamphetamine from Sisney for $300.
When the informant made contact with Sisney, he was told to meet her at the Dollar General Store in Midway.
A short time after he arrived at the store, Sisney called the informant and directed him to a residence along Arkansas Highway 178 in the Midway area.
Once in the house, Sisney introduced the informant to an older male with white hair. The informant gave the man the money and was supplied two plastic bags of a crystalline substance.
Her newest charges stem from an arrest Aug. 11 at a resort cabin located along Arkansas Highway 5 South in Salesville, where she was living at the time.
Law enforcement officers were seeking Sisney on a number of outstanding arrest warrants.
When officers searched Sisney's cabin, they found a substantial number of drugs, including acetaminophen and hydrocodone, Suboxone strips, alprazolam and drug paraphernalia used to ingest drugs.
WebReadyTM Powered by WireReady® NSI