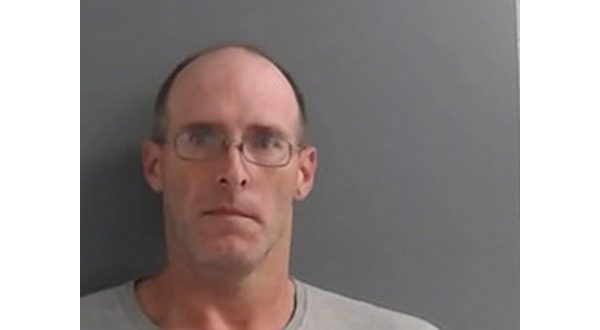 Photo: Bryan Stratton Kapelski
A Bull Shoals man has been arrested on a rape charge involving a 13-year-old relative. Forty-one-year old Bryan Stratton Kapelski was booked into the Marion County Jail early Wednesday morning on the Class Y felony, which is the most serious classification of crime in Arkansas not punishable by the death penalty.
According to the probable cause affidavit in the case, Bull Shoals police were dispatched to a residence on Summit Avenue July 20 for a possible domestic disturbance. When the officer arrived, he was met by the victim, who said she did not want to stay in the house because Kapelski had allegedly sexually abused her and had touched her inappropriately.
The victim was taken to Grandma's House Children's Advocacy Center in Mountain Home for an interview. She told authorities of several instances of sexual abuse which allegedly started in 2016 and continued through March of this year.
On one occasion, the victim was allegedly awakened by Kapelski, who forced her hand into his pants and touched him. Kapelski allegedly touched the victim inappropriately while they were swimming twice and another time while she was sleeping.
In late August, Kapelski was interviewed by police and denied the allegations and agreed to submit to a polygraph examination. The test was conducted Sept. 2. Once the test was completed, Kapelski was informed his responses to questions about having sexual relations with the victim indicated a significant level of deception. After more questioning, Kapelski allegedly admitted to the allegations, saying he was intoxicated at the time of the acts, which occurred three or four times.
Kapelski is being held on a $100,000 bond.
WebReadyTM Powered by WireReady® NSI