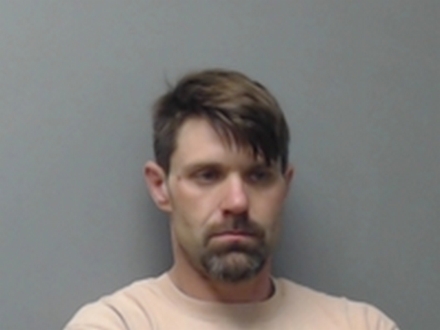 Photo: Joshua Allen Bates
A Flippin man changed his plea to guilty on drug-related charges during a session of Baxter County Circuit Court last Thursday.
Thirty-Four-year-old Joshua Allen Bates was put on probation for 10 years.
Bates was arrested in February, after being stopped by an Arkansas State Police Trooper. As he was being pulled over, Bates made "a lot of furtive movement within the vehicle," according to the probable cause affidavit.
When searched, Bates was found to have methamphetamine wrapped in foil in his jacket pocket. A homemade smoking device was also found.
As Bates was being taken to the jail, the trooper reported hearing something rolling around in the back floorboard, making a sound like glass hitting metal.
When Bates arrived at the jail, the trooper saw he had taken one of his boots partially off.
After Bates was taken into booking area, the trooper found a glass smoking device used to ingest methamphetamine in the rear floorboard of his patrol car.
Bates faced a number of drug-related charges, including possessing both methamphetamine and marijuana.
He was also charged with furnishing prohibited articles for bringing the glass smoking pipe into the jail.
WebReadyTM Powered by WireReady®NSI