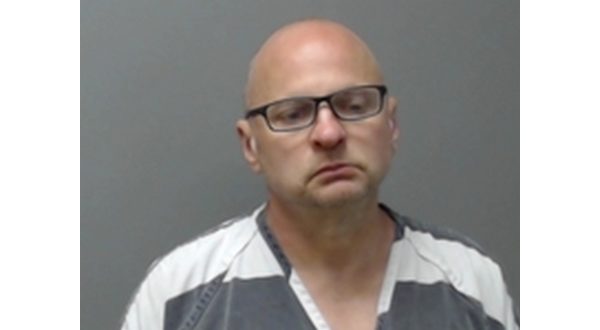 A man who tried to plead guilty to drug-related charges, while saying he was not guilty, during a recent session of Baxter County Circuit Court was back in court last Thursday to try again.
Forty-six-year-old Lance Allen of Mountain Home was on the court's docket during that recent session and slated to enter a guilty plea to possessing or being around drug paraphernalia.
Allen was arrested in early May when law officers conducted a probation compliance visit to the residence of Denny Kasinger along Arkansas Highway 5 North.
Allen was one of four people arrested after drugs, including 28 grams of methamphetamine, paraphernalia for using drugs, and a rifle were found.
As Allen went through the earlier plea-taking process, he was asked if he was guilty of being in possession of drug paraphernalia, the one charge being brought against him. He said no, that he did not have drug paraphernalia on him at the time officers arrived at Kasinger's's house.
Sam Pasthing, deputy public defender, who represents Allen, told Circuit Judge John Putman, he had explained the charge accusing Allen of being around — or what is termed "constructive possession" — of paraphernalia, not that he actually had it on his person.
Judge Putman asked Allen why he was pleading guilty to a crime he appeared to be saying he had not committed. The judge told Allen he was not going to sentence an innocent person.
Allen then reversed himself and said he was guilty. Judge Putman said either Allen had lied to him when he disputed the facts related to his charge or was lying when he said he was guilty. "It's not something you can have both ways," the judge said.
At this point in the earlier plea taking, Allen seemed to grow desperate and basically begged the court to find him guilty and sentence him. "These are my charges and I want to plead guilty to them," Allen told the court.
Judge Putman said because Allen seemed to be saying he was both guilty and not guilty, he would not accept the plea. He told Allen he needed to meet with his lawyer and determine which plea he wanted to enter.
When Allen persisted in talking at length in his attempt to be found guilty, Judge Putman warned if he did not stop, he would "be spending some more time in jail."
Last Thursday, things were different. Allen stood before the court, pled guilty and was sentenced to six years probation.
As the plea taking process was underway, Judge Putman asked, "Aren't you the one who wanted to say you were not guilty and guilty last time you were before me?" Allen said he was but chalked it up to a misunderstanding on his part.
WebReadyTM Powered by WireReady®NSI