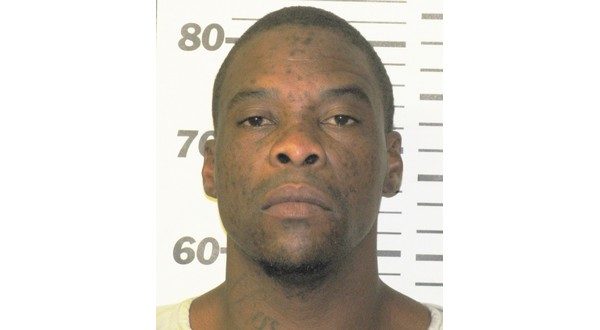 Photo: Donnie Ray Brown
An Ozark County man, 35-year-old Donnie Ray Brown of Gainesville, has been charged with a felony count of child abuse, after he allegedly tied a 7-year-old boy to a chair and struck him with a belt as a form of discipline. The child reportedly suffered bruising in the incident.
The Ozark County Times says, according to the probable cause statement, the incident was reported on Aug. 6 via a "hotline" call.
An Ozark County Sheriff's Office deputy met with a Missouri Children's Division investigator who advised she had received a report of the incident. She noted the boy's 6-year-old brother also resided in the home. The investigator said the report indicated Brown is a household member in a relationship with the alleged victim's biological mother.
Later that day, the deputy and the investigator contacted the mother. As the investigator interviewed the children outside the home, the mother reportedly told the officer Brown regularly disciplines the children. She said part of the discipline included Brown using a "cloth-type" belt on the boy.
The mother reportedly acknowledged the contusions on the child and said she believed the injuries were the result of the physical discipline, which she thought had occurred five days prior on Aug. 1.
The deputy noted in his report observing "a yellowish contusion about the right side of (the boy's) stomach. Furthermore, I observed discoloring about the right side of the hip of (the boy)."
A forensic interview and physical examination on the two boys were conducted the following day. The interviewer reported the 7-year-old said he was "tied and put over a chair while being physically struck by Donnie Brown." The other boy also described physical discipline he had received from Brown, resulting in similar or less severe injuries.
Brown's bond was set at $10,000. If convicted of the charge, he could face up to four years in prison.
WebReadyTM Powered by WireReady® NSI