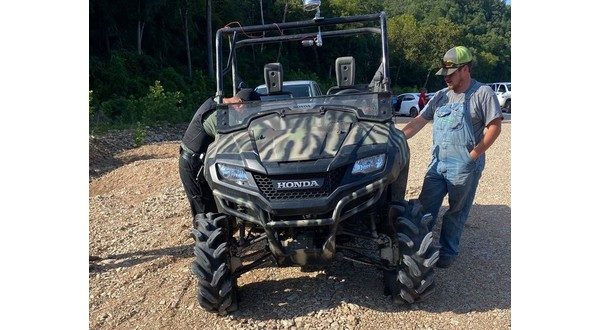 An investigation that led to the arrest of an Ozark County teen has expanded leading to two other people being taken into custody.
Douglas County Sheriff Chris Degase says in a Facebook post the arrests stem from a burglary reported in early August involving the theft of a side-by-side, tools and numerous firearms.
The investigation led to 18-year-old Dalton Woodward of Theodosia being developed as a suspect.
During the investigation, deputies recovered a side-by-side stolen out of Ozark County.
In mid-August, Woodward was arrested for the burglary. A warrant was obtained for Woodward for burglary, tampering with a motor vehicle and two counts of stealing of firearms.
Bond was originally set at $20,000, cash only. Woodward has since been released on his own recognizance on house arrest.
Two days after Woodward's arrest, Sheriff Degase located the side-by-side stolen from a residence on DD Highway near Dawt Mill where the Gainesville teen had allegedly sold it to a subject.
A search warrant was executed Aug. 26 at the Theodosia residence of Tommy Pettit.
Several tools stolen from the Douglas County burglary and the top and lights off the side-by-side were recovered. Also located were spray cans where the side-by-side had been painted before Woodward sold it.
Methamphetamine was also seized from the Pettit residence. Both Pettit and his girlfriend, Summer Luna, were taken into custody for possession of methamphetamine and transported to the Ozark County Sheriff's Office. Sheriff Degase says charges are pending against Pettit for being in possession of the stolen property from the Douglas County burglary.
WebReadyTM Powered by WireReady® NSI