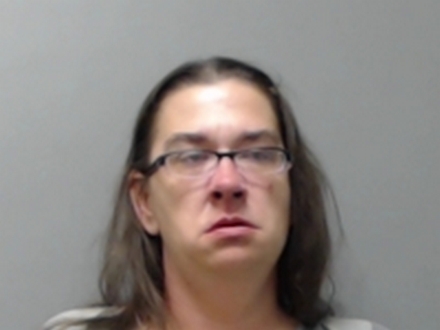 Photo: Candy Sue Crawford
One of three people arrested on drug-related charges after a search warrant was served at a residence in the Hand Cove area in early September last year, appeared during a session of Baxter County Circuit Court Thursday.
Thirty-nine-year-old Candy Sue Crawford pled no contest to the charges against her and was put on probation for five years.
The residence, located along Hidden Hills Lane, became a location of interest during a marijuana eradication operation. A spotter in an Arkansas National Guard helicopter reported seeing plants appearing to be marijuana growing on the property.
A ground crew converged on the address. Officers saw suspected marijuana growing in pots on the porch. By looking through the windows, the lawmen were also able to see more marijuana in the house, as well as glass smoking devices commonly used in the inhalation of methamphetamine.
When Crawford and a male – reported to be the two people living in the Hidden Hills Lane residence — arrived, they were confronted with evidence the officers had observed and asked for permission to search the house. Permission was denied, and a search warrant was obtained.
When the search warrant was served, various items of drug paraphernalia, including scales, small plastic bags used to package drugs for sale and smoking devices, were located.
A container was found holding an undetermined amount of suspected methamphetamine. A tub was also discovered upstairs containing a substance to treat horses and is known to be used to "cut" methamphetamine to add weight to the drug.
Crawford was sentenced under provisions of Act 346, meaning if she stays out of trouble during her probation period, she can apply to the court to have her record sealed.
WebReadyTM Powered by WireReady® NSI