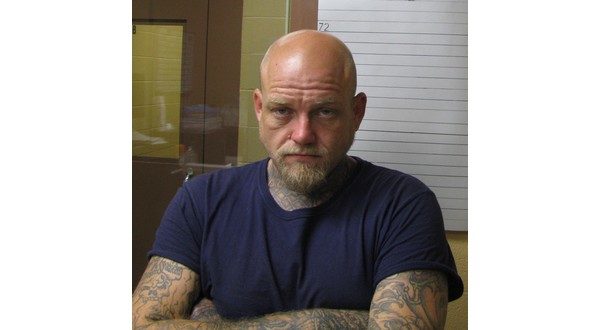 Photo: Joseph L. Beard
A Howell County man, 36-year-old Joseph L. Beard of Caulfield, has been arrested after reports of a suspicious male looking in vehicles and being on porches of houses.
The West Plains Police Department reports officers responded to the 1400 block of Second Street Friday morning.
They arrived to find a male, later identified as Beard, had unlawfully entered a residence in the 1500 block of First Street. When officers arrived at this location, Beard fled on foot out of the back door of the residence toward Broadway.
Officers began searching the area in an attempt to locate Beard. He was then seen running across Broadway toward Halstead. One officer gave chase, and Beard fled to the back parking lot of the National Guard Armory, where he stole a van owned by the Missouri State Highway Patrol and fled in the vehicle on Halstead and then west on Webster Avenue.
Beard then reportedly left the van at a residence in the 1600 block of Webster Avenue, unlawfully entered the residence and then ran into a wooded area between Webster Avenue and Broadway.
He was the later seen running behind houses between First Street and Broadway and then spotted on a bicycle near Broadway. It was at this point Beard was taken into custody by deputies with the Howell County Sheriff's Office.
Beard was transported to the Howell County Jail. He has been formally charged with first-degree burglary, stealing of a motor vehicle (prior offender) and felony resisting arrest. Beard is being held on a $100,000 bond.
The West Plains Police Department would like to thank the Howell County Sheriff's Office and members of the public for their assistance in the apprehension of Beard.
WebReadyTM Powered by WireReady® NSI