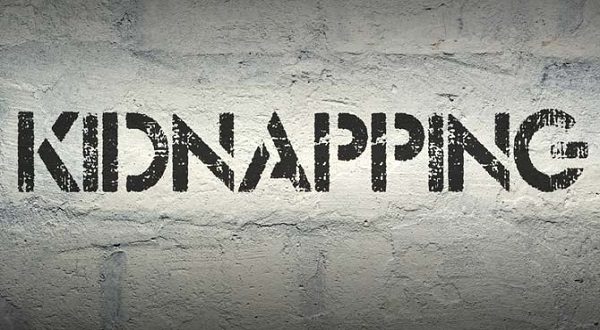 Newton County authorities are continuing their search for a man wanted in connection with a reported kidnapping at knifepoint Thursday evening.
Newton County Sheriff Glenn Wheeler says in a Facebook posting his office received a call from a camper advising a female had located him advising she had been kidnapped in the Kapark area. The area is in the Upper Buffalo Wilderness off Cave Mountain Road, near Hawksbill Crag. The victim had been stranded in the woods for several hours when she found the man camping.
Sheriff Wheeler says the call was received as his department was attempting to locate another suspect wanted in Madison County in connection with a reported rape. The Madison County man had been spotted earlier in the day in Newton County. He was arrested early Friday morning near Huntsville, after the vehicle he was traveling in, believed to be stolen, crashed head-on with a patrol unit.
Wheeler says it was later determined the two incidents were unrelated.
Deputies from the Newton County Sheriff's Office, along with law enforcement from the Arkansas Game and Fish Commission, Arkansas State Police and the National Park Service, responded to the report of the kidnapping.
They learned a dark-complected white or Hispanic male with a ponytail, wearing khaki shorts, a white shirt, a black face mask and a red bandana as a do-rag had gotten into the victim's car. The suspect forced her at knifepoint to drive down the road toward Kapark Cemetery.
The woman said her vehicle became stuck, and the man left on foot, walking southbound toward the Dixon Ford area of the Upper Buffalo Wilderness. He was last seen at approximately 12:30 p.m.
The suspect had approximately a six-and-a-half-hour head start, before officers were notified and able to make contact with the victim.
Anyone who has seen a male fitting the description of the alleged kidnapper in the Fallsville, Kapark, or Ryker areas or anywhere in the southwest portion of Newton County is asked to contact the sheriff's office at (870) 446-5124, option 1 or by dialing 911.
WebReadyTM Powered by WireReady® NSI