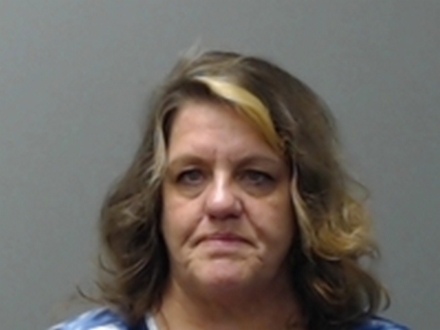 Photo: LeeAnn Michelle Kenniston
A Gassville woman arrested on drug charges twice within a span of just 99 days appeared in Baxter County Circuit Court Thursday.
Fifty-three-year-old LeeAnn Michelle Kenniston changed her plea to guilty on charges in her two active criminal cases.
She was sentenced to four years in prison.
She was last arrested Aug. 5 when officers went to her residence along Sagewood Court in Gassville.
The home visit was initiated after a tip was received that Kenniston was selling methamphetamine from the residence.
According to Baxter County Sheriff John Montgomery, officers located methamphetamine and a white powder substance testing positive for both methamphetamine and fentynal.
Drug paraphernalia was also found.
At the time of the August arrest, Kenniston was free on bond from an April 29 drug-related arrest.
The earlier incident stemmed from officers seeking both Kenniston and her live in boyfriend, David Beard.
Both were reported to have valid arrest warrants.
During a search of the residence, an "ammo can" was found in the bedroom shared by the couple.
It was alleged to have contained a glass methamphetamine bong, several smoking pipes, digital scales and two plastic bags holding a white crystalline substance.
Kenniston was charged with possession of methamphetamine, drug paraphernalia and marijuana.
The arrest April 29 also trigged the filing of a revocation petition in a 2017 Marion County drug case.
WebReadyTM Powered by WireReady®NSI