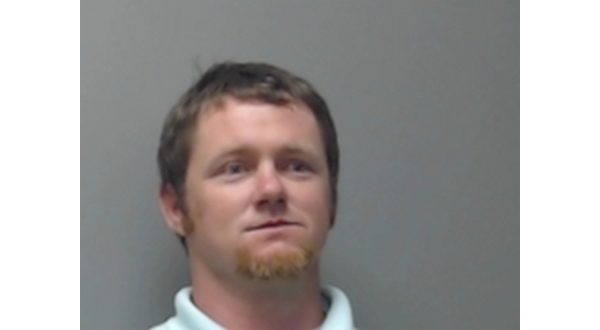 Photo: John Downing
The sentencing of a former Mountain Home roofing contractor on charges in three criminal cases, in which he was accused of taking money for jobs and never doing the work, was set for Baxter County Circuit Court Thursday.
But, it was put off — again.
The formal pronouncement of sentence of 31-year-old John Downing was initially delayed to allow him time to gather funds that will be used to pay victim restitution.
He pled guilty in late February. The initial date for sentencing was set for March 19, but has been delayed several times since for a variety of reasons. The most recent continuances were approved based on the restricted activity of the courts due to the COVID-19 pandemic.
Downing's attorney, Deputy Public Defender Sam Pasthing, said his client has been able to accumulate a substantial amount of money that will go to the victims.
With all of the continuances granted, Downing has had slightly more than seven months to accumulate funds. If the original schedule had been met, he would have had less than 30 days to come up with as much of the restitution as he could. Prosecutors have told the court Downing's sentence might be modified depending on how much money is returned to the victims.
Downing has presented the court with various medical reasons for continuing his formal sentencing, the most recent have been related to the COVID-19 pandemic. According to court records, Downing has had two tests to determine if he was positive for COVID-19 — one on Aug. 26 and another just 13 days later. The latter test was done just two days before he was due to appear for a sentencing hearing set for Sept. 10. An "excuse slip" from a medical clinic indicated he would not be able to attend court until Sept. 15 or after.
During Thursday's court session, his sentencing was rescheduled for Oct. 15.
According to the probable cause affidavit in the initial case filed against Downing, it is alleged that in late May 2018 he entered into a contract with a homeowner to put a new roof on the man's residence. The victim paid Downing $2,250 in advance for the job.
After the agreement was reached, Downing was reported not to have returned to the victim's house to install the new roof.
The victim told investigators he made several calls to Downing and heard a number of excuses as to why the work had not started. Downing told the victim at various times work on his house would start the next day, or the victim's house was the next one in line to be done.
Eventually, Downing stopped returning the victim's calls. The victim told investigators no materials had been delivered, and no work done.
In early August 2018, occupants of a residence in Mountain Home told authorities they had contracted with Downing and his company, Highbridge Roofing and Construction, to do repairs on their roof for $1,700.
The victims told investigators they went to their bank, obtained a cashier's check for $1,700 and gave it to Downing, who was alleged to have cashed it the same day.
Again, the victims were told a number of stories as to why the work had not started. Downing said rainy weather had put him behind. On another date, he said the work would be completed in two weeks.
Finally, Downing called the residents saying he did not have time to take on their job and would refund the $1,700 they had paid him. He did not keep that pledge, according to investigators.
Further attempts to contact Downing were unsuccessful.
In late October 2018, a homeowner reported he had contracted with Downing for roofing work. Downing told the victim a down payment of $4,700 would be required. The victim paid Downing, but no work was ever done.
The homeowner required Downing's company to have a current contractor's license, general liability insurance and worker's compensation coverage during the life of the contract.
The victim found Downing's contracting license had expired, and insurance coverage had been canceled due to non-payment. He contacted Downing and said he wanted his money back.
While Downing promised to have the money back to the victim in a few days, he did not make good on that promise either.
As additional cases began to pile up, Downing was ordered by the court not to solicit new business. He was permitted to do warranty work as long as it did not require customers to put up any money to have repairs made.
WebReadyTM Powered by WireReady® NSI