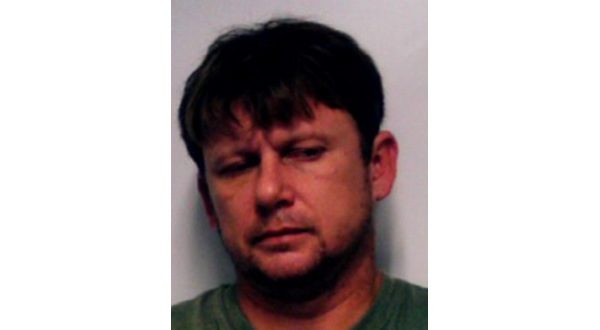 Photo: Justin Wade Echols
The installation of security cameras and a repeat visit to the crime scene has led to the arrest of a Searcy County man. Following an investigation of over a month, law enforcement found their suspect, 38-year-old Justin Wade Echols of Leslie, sitting on the commode when they entered a residence along Fifth Street earlier this month.
According to the probable cause affidavit, in late July, the Searcy County Sheriff's Office responded to a burglary at a residence along Yorkshire Lane in Timbo. The homeowner advised someone had unlawfully entered his home and removed property.
The homeowner was advised to place security cameras around the property.
Almost a month later, the same homeowner contacted law enforcement regarding another burglary at the same address. Images were captured of two individuals on the recently-installed security cameras, as well as the suspects' vehicle and its license plate number. The two individuals were seen carrying items from the residence and placing them in the vehicle.
One of the two individuals allegedly captured on the security cameras was Echols, who is known to law enforcement and is on felony probation.
The vehicle seen on the security camera was located along Fifth Street in Leslie and is registered to Echols' mother.
Law enforcement conducted surveillance of the residence for about a week and determined Echols was residing there, although his address listed with Arkansas Community Corrections is in Quitman.
Officers executed a search warrant at the residence where they took a female into custody, but released her due to overcrowding. They found Echols in the bathroom of the residence and escorted him into the living room.
In the living room, a deputy observed a large wooden frame containing a quilt with eagles on it. He said he knew immediately the property had been stolen from the residence along Yorkshire Lane. Echols maintained he had purchased the item at a yard sale, six months earlier.
As the search of the residence continued, numerous property was located belonging to the victim residing on Yorkshire Lane. In addition, methamphetamine, marijuana and drug paraphernalia were seized.
In an interview, Echols allegedly admitted to entering the residence on Yorkshire and taking the items.
The investigation is continuing, and a second unknown person is being sought in connection with the burglaries.
Echols has been charged with
– Residential burglary, two counts, Class B felony
– Possession with purpose to deliver methamphetamine, Class B felony
– Possession of drug paraphernalia, Class D felony
– Theft of property, two counts, Class A misdemeanor
– Possession of drug paraphernalia, Class A misdemeanor
– Possession of a controlled substance, Schedule VI, Class A misdemeanor
His bond was set at $5,000, and Echols was placed on a probation hold.
WebReadyTM Powered by WireReady® NSI