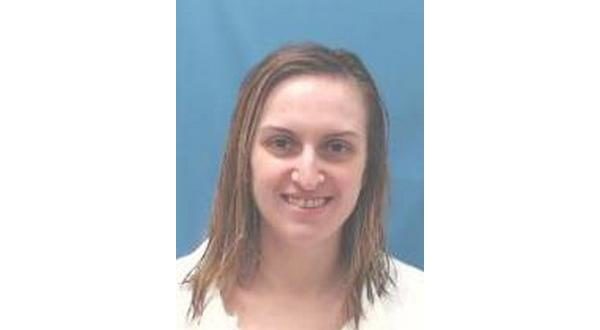 Photo: Kaitlyn Johnston-Morris
A 26-year-old woman who has an extensive history of drug charges is apparently on her way to trial in mid-November, after rejecting a plea offer from the state during a session of Baxter County Circuit Court Thursday.
Kaitlyn Johnston-Morris is an inmate in the McPherson Unit of the state prison system on a drug conviction from Izard County. She appeared in court on a video hookup from the prison.
At the time she was arrested on the Izard County charge, she was reported to be living in Pineville.
She has also been picked up on drug charges while living in Gamaliel.
Her latest arrest in Baxter County came in early October last year when officers served a search warrant on a residence located along County Road 1008.
Johnston-Morris was one of four people arrested at the home. The others were Gerald Morris, identified as her husband, 55-year-old Dawn Thompson, and 60-year-old Howard Johnson. Both Thompson and Johnson were reported to be relatives of Gerald Morris.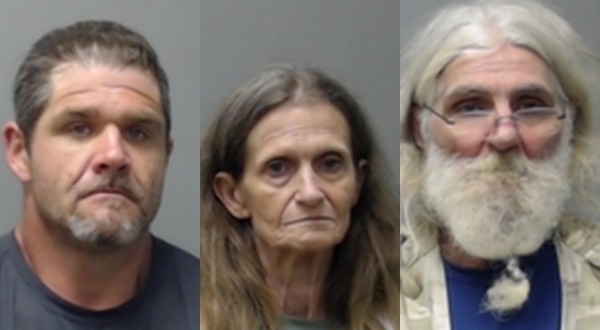 Photos: (from left) Gerald Morris, Dawn Thompson and Howard Johnson
Officers found several drugs in the house – including 186 grams of methamphetamine, almost three grams of fentanyl and several dosage units of LSD.
In addition, a loaded handgun and numerous items of drug paraphernalia, including packaging commonly used in the sale of methamphetamine, were found.
Almost $15,000 in cash and several vehicles were seized by officers. On his application for a court appointed attorney, Gerald Morris listed himself as unemployed.
Gerald Morris, who was declared a fugitive when he did not show up for recent court appearances, was picked up and jailed Thursday. He has a no bond hold on the failure to appear charges. He is set to reappear in circuit court Oct. 15.
When officers went to his home Thursday, they found Gerald Morris and almost 61 grams of methamphetamine hidden in the air condition vent of his bedroom. They also located drug paraphernalia and marijuana.
Meanwhile, his wife, acting as her own attorney, filed a motion from prison in her current Baxter County case to get back an automobile and money from a brown wallet she says were seized in the raid. She contends the automobile and the money in the wallet were not connected with drug activities.
Together, those arrested in the 2019 drug raid have had a total of more than 35 criminal cases opened against them in Baxter and other Counties.
WebReadyTM Powered by WireReady® NSI