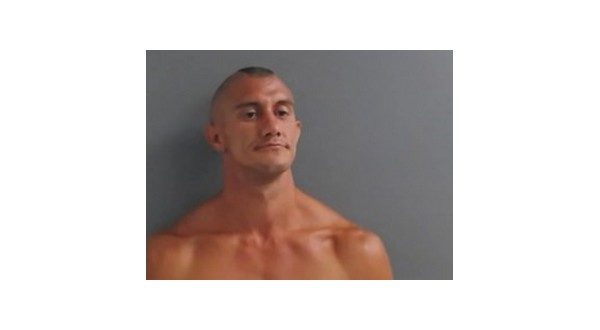 Photo: Michael Morales
An altercation between a 38-year-old man and his 80-year-old father has led to the arrest of the son on felony charges of battery and terroristic threatening.
According to the probable cause affidavit, law enforcement responded to a residence along Rockhill Lane in Yellville Sept. 18 for a welfare check on the father of Michael Luis Morales.
Upon arrival, a family member advised a Marion County deputy Morales had attacked his father, pushing him down in his bedroom and placing him in a chokehold with one arm and using the other to hold something sharp against his neck.
Morales' father said he was unable to breathe and while being in the chokehold, his son threatened to slit his throat. The elderly man said his son must have realized he was hurting him, because he let go and punched a hole in a wall.
Cuts were visible on the elderly man's neck.
Morales then reportedly exited via the front door, was observed appearing to be talking to himself and left on foot headed toward Summit.
A description was provided to dispatch, and Morales was located on Arkansas Highway 202 and taken into custody. A razorblade was reportedly located in his pocket, along with a decongestant and a small bottle of "99 Watermelon" alcohol.
Morales is being held on a $25,000 bond.
WebReadyTM Powered by WireReady® NSI