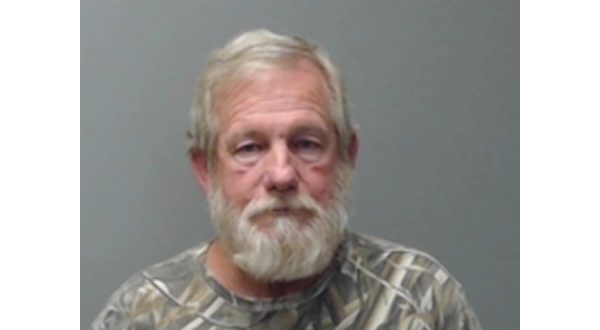 Photo: Jerry Donald Busch
A Jonesboro man has been arrested for the alleged rape of a minor female which occurred in Baxter County. Sixty-three-year-old Jerry Donald Busch turned himself in at the Baxter County Detention Center Wednesday afternoon and was released a short time later after posting $75,000 bond. He is charged with rape and endangering the welfare of a minor in the first degree, both felonies.
According to the probable cause affidavit in the case, the incident happened July 1 when Busch, a family friend and extended family member, was asked to care for the 15-year-old girl and take her to his camper in Gamaliel to stay until the rest of the family arrived the next day.
The victim told investigators she and Busch had gone out on his pontoon where they both drank alcohol. When they returned to the camper she became sick and changed clothes and went to sleep. She says she awoke to Busch allegedly touching her inappropriately and then having intercourse with her.
The victim says after the incident, the two went to eat and Busch apologized for taking advantage of her. At breakfast the next morning, she says Busch allegedly apologized again, but said he enjoyed it and would like to do it again.
The victim's father told investigators he confronted Busch who allegedly said, "I know I messed up. I apologize to you and her and I can't undo what I've done."
During an interview with investigators, Busch allegedly said he was so intoxicated, he should not have been operating a boat or a vehicle, which he did with the victim as a passenger in both. He says he didn't remember what happened after arriving back at the camper. He did admit saying he apologized but he would like to have sex with the victim again, although later in the interview, he recanted his statement that he wanted to have sex with the victim "again."
WebReadyTM Powered by WireReady® NSI