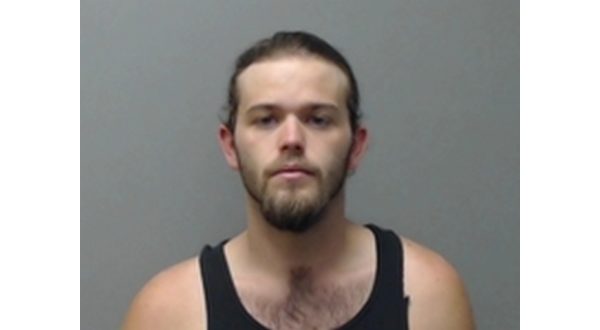 Photo: Jonathan Christopher Lundry
A 22-year-old Baxter County man who allegedly used his own identification card to sell some stolen coins at an Ash Flat pawnshop has been arrested on burglary and theft charges.
Jonathan Christopher Lundry of Henderson faces charges of residential burglary, a Class B felony, and a misdemeanor charge of theft of property under $1,000.
On Sept. 23, the Baxter County Sheriff's Office took a report from a victim who said he had stayed the night at a residence shared by Lundry and another man, awakening the next morning to find his keys missing from a ring affixed to his belt loop.
The man returned to his home and used a spare key to enter, finding his residence burglarized, including entry into the victim's personal safe. Keys to the cabin and safe were on the missing key ring. Items reported stolen included knives, gold and silver coins, a commemorative $2 U.S. Space Force bill and prescription Xanax pills.
Lundry, along with two other persons, were interviewed concerning the theft and denied any knowledge of the crime. Later that day, Lundry allegedly traveled to the pawnshop, along with two other individuals, and sold a set of Double Eagle coins, using his own ID for the transaction.
As the investigation continued, authorities obtained a search warrant for the residence Lundry was staying in and located a tube containing 21 gold coins, 45 silver coins and 13 copper coins, as well as multiple knives that had been in the victim's safe. Also located were a letter addressed to the victim and a medicine box with the victim's name on it.
Lundry remains jailed in the Baxter County Detention Center on a $25,000 bond.
WebReadyTM Powered by WireReady® NSI