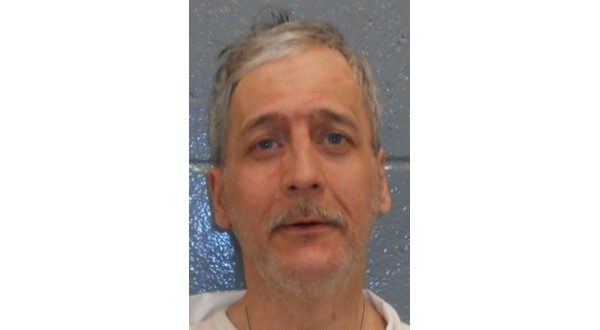 Photo: Robert Wayne Hadley
Parole has been approved for a Cotter man sentenced to five years in prison for attacking his elderly parents with a baseball bat, after he was refused a $5 loan by his mother to buy a knife.
According to the probable cause affidavit in the domestic battery case, 50-year-old Robert Wayne Hadley was involved in a violent domestic altercation at a residence along Walnut Lane in Cotter in mid-May 2018.
It was reported Hadley, who was alleged to have been drinking heavily the day of the attack, became enraged after being refused the $5 loan and first struck his then 76-year-old stepfather in the head and right hand with a baseball bat.
The step-father said the initial blow knocked him out of the chair he was in, and Hadley continued to strike him as he laid on the floor.
Hadley's then 65-year-old mother was injured, as she tried to wrestle the bat away from her son.
A neighbor came to the home and was able to take control of the bat preventing Hadley from continuing the attack on his relatives.
Deputies reported Hadley's stepfather suffered three fractures to his left cheek, a laceration to the back of his head requiring stitches and an open fracture to his ring finger on the right hand – all caused by blows from the bat wielded by Hadley.
Hadley's mother suffered injuries to her left arm, elbow, left thumb and right knee. She had scratches and bruising to her neck allegedly caused by Hadley's attempt to choke her.
Hadley fled the residence before deputies arrived. A search warrant served on a communications provider led lawmen to a residence in Marion County.
Officers from several agencies converged on the house located along Marion County Road 7032, found Hadley and took him into custody.
At the time he was arrested, the Baxter County Sheriff's Office reported Hadley had been booked into the county jail a number of times since 2000, mainly on drug and alcohol-related charges.
When handing down the sentence 2018, Circuit Judge John Putman first ordered Hadley not to have contact with the two victims. However, at the request of Hadley's mother, the no contract order was lifted, so she would be able to visit her son in prison.
During the time he was in prison, Hadley made unsuccessful attempts to obtain post conviction relief in various criminal cases filed against him.
He is an inmate in the North Central Unit of the state prison system at Calico Rock. The exact release date for Hadley has not been made public.
WebReadyTM Powered by WireReady® NSI