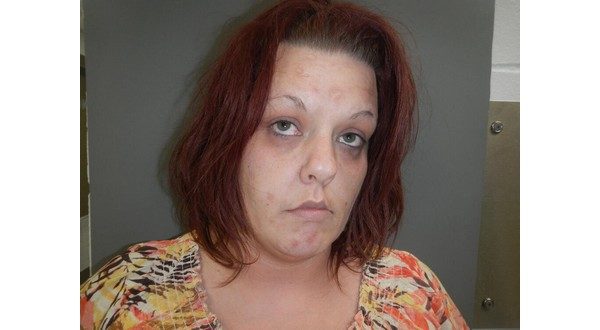 Photo: Jessica Wolford
An Izard County woman, 35-year-old Jessica Wolford of Horseshoe Bend, has been charged after she allegedly concealed a glass smoking pipe with methamphetamine residue in her clothing as she was being booked into jail.
Izard County Chief Deputy Charley Melton says in a Facebook post Wolford was being booked into the county jail on a charge of third-degree domestic battery Oct. 2 when the alleged incident occurred.
According to the probable cause affidavit, Wolford was escorted to the booking shower prior to being secured in her cell.
When directed for a squat and cough safety search, her demeanor was "consistent with someone under the influence of intoxicants." A detention supervisor observed Wolford's actions "to be deception and consistent with female inmates attempting to conceal contraband within the body cavity areas of the person."
However, Wolford denied attempting to conceal or possessing any contraband, when questioned.
Results from a urinalysis test indicated a positive for methamphetamine, with Wolford allegedly acknowledging using the illegal substance as recently as the prior day.
She was observed having difficulty dressing herself after showering and was directed to hand over her personal clothing.
The next day, staff advised the detention supervisor a glass smoking pipe used for the ingestion of illegal substances had been discovered in the entrance area floor of the booking shower. Video surveillance indicates no contraband on the floor when Wolford enters the shower. However, the contraband is observed on the floor near the entrance after Wolford is escorted from the area.
Bond on the felony charge of furnishing, possessing, or using prohibited articles is set at $10,000.
WebReadyTM Powered by WireReady® NSI