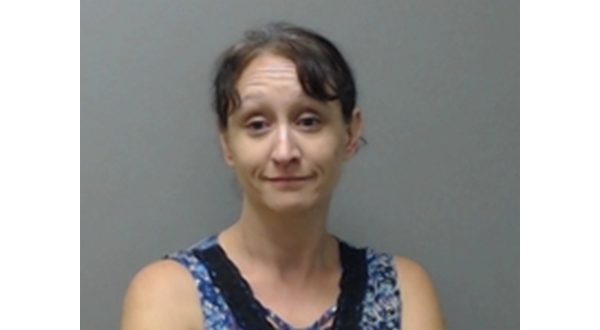 Photo: Mandi Ruth Thompson
A woman arrested after allegedly trying to run over her father with her vehicle appeared in Baxter County Circuit Court Thursday.
Forty-year-old Mandi Ruth Thompson, who is reported to be homeless, entered a not guilty plea to a charge of aggravated assault. She was ordered to reappear in circuit court Oct. 22.
Thompson was arrested Sept. 20 after an off-duty Mountain Home police officer notified the department he needed assistance at a residence along East Sixth Street. While police were on the phone, they reported hearing a female screaming and a vehicle horn sounding continuously.
When an on-duty officer arrived on scene, he observed Thompson standing outside her vehicle yelling at her father.
The off-duty officer reported observing Thompson trying to run over her parent in the driveway of the residence, and a witness standing nearby confirmed the account.
According to court records, there are a number of issues between Thompson and her parents, including lifestyle choices and custody issues involved Thompson's children.
In an affidavit filed by the father after the Sept. 20 incident, he said Thompson had been visiting her parents when an argument erupted.
According to the affidavit, when the dispute arose, Thompson had attempted to get two of her daughters to leave with her.
The girls refused to go, and eventually Thompson was pushed out the door.
She is alleged to have hit a button on her key fob that activated the horn on her car.
The father reports he went to the car to try and disconnect the horn. At one point, the father said he opened the hood, and Thompson put the vehicle in gear. He said the car "jumped backward and then forward hitting me hard in the legs." The father then went to the car door, and Thompson locked it and then rolled the window up on his fingers.
At this point, a Mountain Home police patrol car arrived, and Thompson was arrested and taken to jail.
She is free on a $5000 bond.
A temporary order of protection was filed Sept. 25 and is effective until Oct. 21.
On that date, a hearing is scheduled on whether to make the order permanent.
The order covers the father and Thompson's three minor children who live with their grandparents.
WebReadyTM Powered by WireReady® NSI