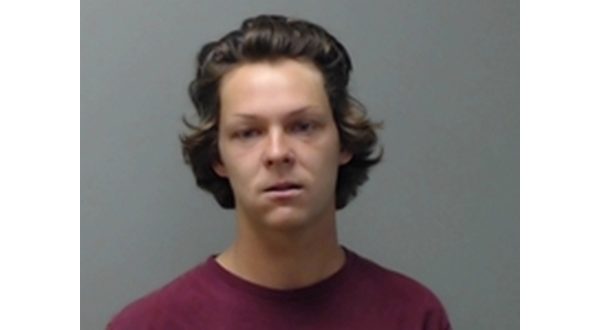 Photo: Jessie Edward Foster Jr.
A 20-year-old Salesville man has been arrested for his role in the attack of a couple in their 60s last month. Jessie Edward Foster Jr. was booked into the Baxter County Detention Center Friday on the charges, after being arrested by the Arkansas State Police on separate charges.
According to the probable cause affidavit in the case, the incident happened Sept. 6, but the victims had not reported what happened to the Baxter Sheriff's Office after being threatened by Foster not to do so.
The victims told investigators they were driving in the Jordan area when a truck came up behind them with its bright lights on and swerving back and forth. The truck pulled into the parking lot of a church, and the victims pulled in behind it to find out what was going on. The male victim says when he got out of his vehicle, three males and a female exited the truck, and the other men allegedly starting hitting him multiple times. He was knocked to the ground, where the men allegedly kicked him numerous times.
When the female victim got out of the vehicle to help her husband, it's alleged one of the men hit her in the chest with his elbow knocking her to the ground, where she sustained a serious injury to her back.
The victims were able to make their way back to their vehicle, and the male told Foster he was going to call the sheriff's office. It's alleged Foster said, "How would you like a gun to your head?" and threatened further physical harm if the call was made.
The victims told investigators, a few days after the attack, Foster and the other men showed up at their house to apologize.
Foster is charged with two felony counts of battery in the second degree and a felony count of terroristic threatening. He is free after posting $20,000 bond.
Sheriff John Montgomery says the incident remains under investigation and additional arrests are anticipated.
WebReadyTM Powered by WireReady® NSI